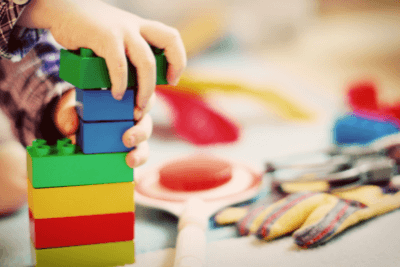 About Aspris Children's Services
At Aspris Children's Services, we dedicate ourselves to delivering positive change for children. We support young people aged 5 to 25 years to achieve their aspirations, no matter what their challenges may be. We believe that every young person deserves the right care, support and education that equips them for a brighter future.
Our UK specialist schools, colleges, children's homes and fostering agency provide the highest standards of support to children with a range of needs. This includes autism, learning difficulties, social, emotional and mental health (SEMH) difficulties, and supporting some of society's most vulnerable children. With a large national footprint, as well as education services in the Middle East, this also offers significant and exciting development and progression opportunities.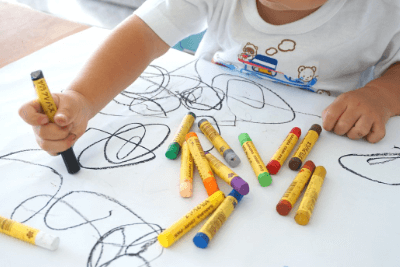 Why Aspris?

There are not many jobs and careers where you can say that you have positively impacted a young person's life.


At Aspris Children's Services, you will have the opportunity to make a real difference by helping to shape and change the future of the children and young people we support.


By joining our friendly and supportive team, you will also be part of a company that invests in you for personal and professional development.
The opportunities available to you at Aspris Children's Services with Marks Sattin

We are delighted to be partnering with Aspris Children's Services in Darlington on a number of exciting roles in their finance department.
For this role, we're looking for a well experienced, highly qualified Accountant who can further strengthen this finance function by providing accurate and timely financial reporting to senior stakeholders both internally and externally to the business.

Ideally, you will be a fully qualified Accountant with post qualified experience (ACCA or ACA or equivalent). It would also be great if you have a proven background in external audit or statutory accounting.

Your responsibilities as Financial Accountant at Aspris

Responsible for the Group consolidated and individual subsidiary statutory account preparation
Prepare and agree presentation materials and financial data for use in financial presentations
Responsible for the Group rental model, lease finances and IFRS16 computations
Technical lead for accounting standard advice for the Finance function
Work closely with Tax Manager to understand any tax adjustments required in each accounting particularly at quarterly
Support yearend audit process, liaising and maintaining regular dialogue with Group Audit throughout the financial
Day to day responsibility for Pension scheme work streams, including liaising (alongside Head of People Services) with Pension Trustees and Pension advisors
Contribute to the process improvements at all levels to increase the efficiency and quality of all aspects of the finance and reporting ensuring the integrity of the balance sheet balances
Maintain and ensure robust financial reporting to key stakeholders both at board level and externally including, monthly board report preparation, financial accounting papers and formal statutory reports

Apply now

The Group Tax Manager will be responsible for creating and overseeing an in-house tax function for Aspris, playing a vital part in developing and implementing the tax strategy of the Group.
It is envisaged that the successful candidate be ACA/CTA qualified, will have a good mix of technical and practical experience , and have had transferable in house experience. Experience of working for a PE Group or in transactions in the past is desirable but not essential.

Your responsibilities as Group Tax Manager at Aspris

Working closely with existing external advisors, as well as internal stakeholders across the finance function, the Group Tax Manager will be responsible for the management of all group tax issues in a way that achieves the board's main objectives whilst minimising exposure to risk, achieving efficiency and continuous improvement. They will also spearhead tax projects and act as an ambassador for the Group, communicating key initiatives and driving the message of the importance of sound group tax management.

Financial Information Systems Manager


We're looking for someone to assist the wider finance function in maintaining the current financial systems, primarily TM1, and its integration with other software as required. You will be working alongside the IT team to enable a smooth roll out of new systems and reporting tools, acting to ensure that the required reporting and functionality is adequately understood and communicated from both a finance and IT perspective.

The ideal candidate will have experience building and maintaining a TM1 model, including rules and turbo integration processes. It's also important that the successful candidate has previous experience working in a finance support role, and a minimum of two years experience within a financial reporting function.

Your responsibilities as Financial Information Systems Manager at Aspris

Develop, maintain and build as required, components of TM1 to facilitate group reporting, including but not limited to Profit & Loss, Balance Sheet, Average Daily Census, Full Time Equivalent staffing and any other suitable data
Develop and maintain the framework to enable TM1 data to be included on a dashboard system for use operationally, and also assist as required in the incorporation of non financial data
Alongside group finance, develop and maintain group reporting templates for all aspects of group reporting at a granular site based level, and all levels up to and including board level reporting as required Assist group IT services with setup and maintenance of all interfaces to enable all source data to flow into TM1 to enable group reporting
Oversee uploading, sense checking, and assisting with reporting the budget at all stages of the process and maintaining within TM1
Administrator for the general ledger system
Develop working relationships with applicable staff within operations and within the wider finance and central services team to ensure all necessary information flows operate to enable production of all management information
Be proactive and contribute to the process improvements at all levels to increase the efficiency and quality of all aspects of the financial reporting functions

Contact Rafi Davies to learn more about this role and apply

Your career at Aspris Children's Services
In addition to generous salary and benefits packages on offer, the most exciting part of these opportunities is the chance to be part of such a forward thinking, dynamic business who have such a positive impact on the future of vulnerable children.
By joining our friendly and supportive team, you will also be part of a company that invests in you for personal and professional development. We will support you to build a rewarding, long-lasting career and provide a range of benefits including:
Reward and discount scheme

Comprehensive induction plan

Pension scheme

Commitment to your on-going training and career progression

We cover the cost of your enhanced disclosure check

Employee recognition scheme

Employee assistance programme

Cycle to work scheme

Wellbeing support
Aspris has ambitious plans to grow exponentially in the next five years, and this growth will bring further opportunity to develop and progress your career. All these roles are based in their new office in Darlington, reporting into their FD. However, flexibility will be offered to the successful individual after an initial period of integration with the team.