Marks Sattin is a heritage recruitment brand. With eight offices across the UK, Ireland and Europe, we have over 30 years' experience finding professionals their next exciting opportunity, and consulting with companies - from global organisations to growing SMEs.
Looking for your next role, and going through an interview process can feel like a daunting prospect, we have been there too, and we get it. At Marks Sattin we support your career progression and make it an enjoyable experience.
We are committed to developing careers, and we are committed to positively contributing to companies by connecting them with talented professionals. We take a supportive approach to career development, and listen to feedback on our service. This has helped us to build trust and loyalty among our community.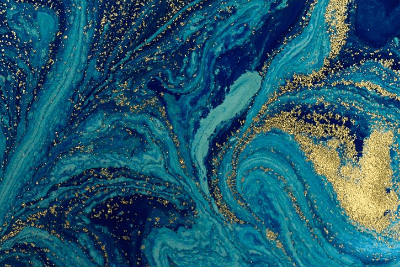 Our culture
A rewarding career can transform a person's life. We have witnessed this from various perspectives; whether that be through developing and rewarding our employees, helping professionals to secure an opportunity that will add a new dimension of purpose in their lives, or indeed working with hiring managers who have, in turn, trusted us to guide their personal career choices.

It is a privilege to be able to transform a person's professional life, and we would not have a long and successful tenure in our industry if we did not instill values in our culture. We cultivate a supportive and approachable culture internally with our teams, and externally in the business community.
Contact us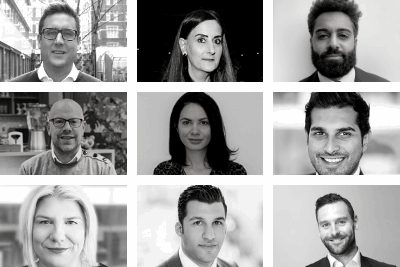 Meet our leadership team
Our people are what set us apart, and most of our leadership team have a long tenure with Marks Sattin, with the majority starting off as recruitment consultants, developing into directors and looking after multiple teams. Each person in our leadership team is unique with their own personal style, and we respect everyone's opinion and way of working. We aim to work collaboratively and learn from one another to continually develop and evolve.
If you would like to learn more about our leadership team - head over to our dedicated page.
Meet our leadership team
Our community satisfaction survey
Each quarter, we send a community satisfaction survey to everyone we have worked with in the pervious quarter. The current results of our survey state that over 96% of our community* would recommend our service. Here's what our community had to say:
*Q4 2022 Candidate Satisfaction Survey
The consultants have good interpersonal skills and show a great level of empathy."

It was different to have an interview over video call but I felt supported and prepared by my consultant, I found they were available to answer any queries I had."
They provided me with the most relevant jobs and always followed up after interviews, they are easy to communicate with and always there for support."

Marks Sattin know how to deal with people by putting them at ease yet still maintaining the correct level of professionalism. They are persistent and determined both in sourcing potential roles and making introductions."

My recruiter has been excellent over the period I've worked with him. He has been really helpful by putting roles forward, to help me work out my next career move. Also providing good pragmatic advice on my CV and what I needed to be able to demonstrate the skills for the next steps. I find the consultants genuine, very friendly and happy to have a chat when needed."

My consultant was there every step of the way, from beginning to end. He encouraged me to take a second look at the role upon initial dismissal."

The bigger picture
Marks Sattin was acquired by Gi group in 2018. Gi Group is one of the world's leading companies providing a full range of HR services. Gi Group offer temporary, permanent and professional staffing services, search & selection and executive search, as well as outsourcing, training, outplacement and HR consultancy. It is our mission to contribute to the evolution of the labour market and to emphasise the personal and social value of work.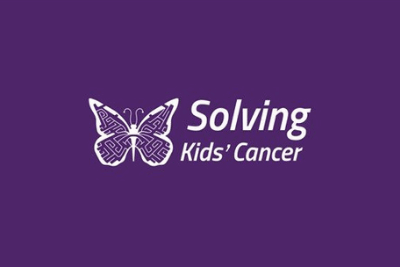 Our charity partner Solving Kids' Cancer
We have been charity partners with Solving Kids' Cancer for a number of years and have raised over £30k towards their vital work - funding innovative clinical research, and making a real difference to the lives of the children and families they support.
Solving Kids' Cancer are a small charity fighting for a future where no child dies of the childhood cancer called neuroblastoma. They actively help those affected by neuroblastoma by providing hope, information and support to families throughout their journeys, as well as facilitating access to treatment in partnership with clinicians and researchers.
Visit their website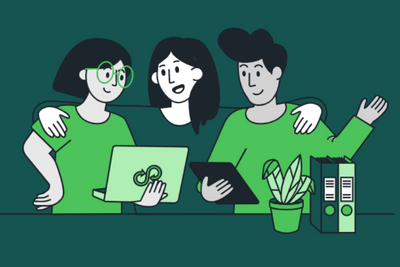 Our partnership with Charterpath
Charterpath is a non-profit organisation working to inspire more accountants to volunteer their time and skills, connect them with non-profit opportunities, and engage with other organisations, enabling volunteering to become a core part of an accountant's career. Our partnership with Charterpath enables us to connect our network with fulfilling volunteering opportunities and make a real impact to societal challenges, while helping people from all backgrounds grow their careers and develop new skills.
Are you looking for a way to give back? To stand out from your peers? To improve your mental health? Don't doubt the difference you can make. Learn more about our partnership with Charterpath to find out how you can chart your path into the non-profit sector and use your skills for good. We promise you, you won't regret it!
Discover more