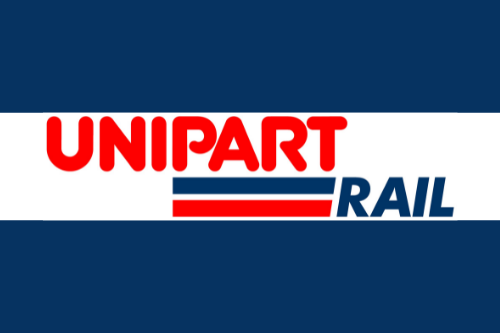 Careers at Unipart Rail
At Unipart Rail, we pride ourselves in meeting and exceeding customer requirements by delivering a comprehensive portfolio of products, services and solutions for the rail industry.
This isn't done by magic. It is achieved through our highly trained, motivated, passionate employees who are dedicated to transforming our business through innovative services, technologies and solutions.
We are currently undergoing significant growth, entering new markets with exciting new products and services both in the UK and internationally.
Due to this expansion, we have a number of roles across our businesses covering multiple sites in the UK including Doncaster, Crewe, Southport, Stockport, Leeds, Weedon and Leicester.
Are you Unipart Rail's next Commercial Finance Manager in Doncaster?
This is an exceptional role for someone looking to take the next step in their career. Not only will you be paid an exceptional salary, you will also have a car allowance and the ability to work flexibly from home two or three days a week.
About you and your Experience

Degree qualified or equivalent, ideally in a finance or business discipline
Fully/nearing qualification in a professional accountancy qualification (ACCA, CIMA or equivalent)
Advanced excel capability
Highly IT literate with experience in Microsoft Office (Excel, Word, Powerpoint)
Familiarity working with MRP systems, ideally SAP
Excellent communication skills, both written and verbal, with the ability to influence and negotiate with both internal and external stakeholders
Excellent organisational skills and attention to detail

The purpose of the commercial finance manager role

To support the Finance function and wider business, while maintaining a high degree of commercial competence and awareness. Ensure that customer pricing and bids are supportive of growth aspirations across the commercial business unit. Oversee the maintenance of commodity unit pricing in SAP, ensuring prices are up to date, in line with business strategies and reflective of latest procurement costs. Prepare commercial business unit financial reports across customer sales, profitability, inventory and cash flow. Ensuring insights and interpretation from relevant data sources continue to be developed and enhanced to support stakeholders within the business in decision-making.

Provide the central consolidation and review of individual business unit budgets, forecasts and corporate plans, with a particular focus on Income, Cost of Goods Sold and Gross Margin Analysis
Support innovative adoption of integrated solutions to enhance the reporting processes, while also complementing this with the use of digital solutions within Rail Finance, including collaborative design and maintenance of financial dashboards.
Collaborate with cross-functional operating areas of the business to develop and enhance insights into activity costs
Working with the Inventory & Forecasting team to monitor and help drive inventory reduction and reduce obsolescence costs
Develop knowledge and insight of the Rail Market and continuously develop direct reports, adopting the Unipart Way principles
Work closely with peers in the wider Commercial Finance function to develop synergies in ways of working and problem solving

Your responsibilities as commercial finance manager

FINANCIAL AND PROJECT REPORTING: 40%

Support the business in preparation of Financial Reporting and Insights in respect of sales, cost of sales, and margin in conjunction with a range of internal and external KPI's and SLA's in order to support decision making
Responsible for the Corporate Planning, Forecasting and Budgeting process, to gross margin level for a range of business areas
Maintain financial reporting tools and techniques to support business use requirements
Ensure financial reports requests are completed in a timely manner to agreed deadlines

CUSTOMER BIDS, CUSTOMER PRICING / QUOTES: 20%

Prepare customer bid responses and support the business with commercial advice and awareness
Oversee SAP price maintenance including list / material price reviews ensuring business margins are maintained to agreed strategic levels
Ensure customer pricing requests are completed in a timely manner to agreed SLA deadlines

MANAGEMENT SKILLS 15%:

Deputise for the Head of Commercial Finance as appropriate, attend meetings and represent the function throughout the business on commercial and financial matters
Line management of direct reports; to provide support and personal development
Demonstrate leadership of UW principles, tools and techniques along with a drive to introduce innovative solutions and efficient reporting solutions
Collaborate with budget holders to enhance the reliability and performance of their respective areas both as contributors and stakeholders of the Commercial Finance function, work with them to see what they can do to generate sustainable financial performance and insight

HEALTH & SAFETY: 5%

Work in a safe manner, taking reasonable care for the health and safety of yourself and other people at work, following appropriate Health and Safety guidance, training and company rules and procedures as appropriate
Report any accidents, hazards or dangerous / unsafe behaviour to your line manager immediately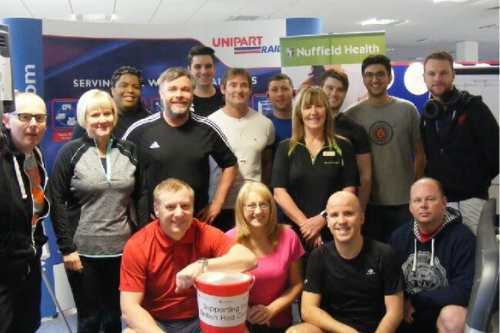 Doing things the right way...
Corporate Responsibility is at the heart of our business and is core to everything that we do. Engaging employees is part of our day to day activity and is embedded in our value set which is intrinsically linked with the company's proprietary business system for continuous improvement,
The Unipart Way.
The Unipart Way is our way of working that has been developed over 30 years and which we believe sets us apart from our competitors. It is much more than a technique or initiative – it is a philosophy of working that is underpinned by a set of integrated tools, each of which can be mastered over time by people at every level of our organisation.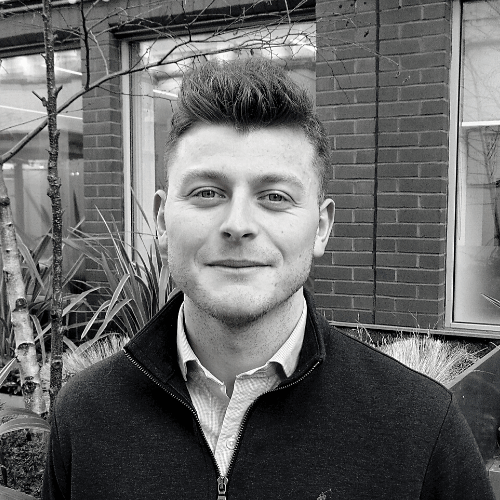 James Metcalfe | Senior Consultant
I am a Senior Consultant specialising in qualified finance appointments across commerce and industry in Yorkshire. My network of finance and accounting professionals ranges from senior leadership, financial controller and director level candidates to newly qualified accountants.