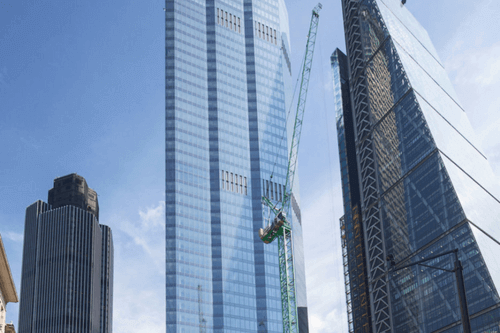 About the Divisional Finance Director - Nuclear & Infrastructure in York
Marks Sattin are delighted to be working exclusively with Severfield to find their new Divisional Finance Director. This is an extremely attractive role with a highly competitive package, which has been designed to attract the very best.
Based in York, but with regular travel to the division's two main sites in Bolton and Carnaby, and working closely with fellow UK executives you will be expected to:
Provide commercial financial support and a business partnership service for the divisional board
Offer strategic and commercial input across all market sectors of the division with the objective of improving margins and profitability
Manage continual improvement of the overall finance function
Be prepared to initiate and deliver adequate change as necessary and help integrate the division's three businesses into the new divisional structure.

Your Responsibilities As Divisional FD

Work closely with divisional and local board colleagues and the Severfield plc executive team to determine the strategy of the division and help drive commercial and operational performance both at a project, company and divisional level
Provide leadership to the divisional finance team, including three business unit finance directors / heads of finance and their teams
Offer strategic and commercial input across all market sectors of the division with the objective of growing the division (both organically and through acquisitions), improving margins and profitability
All financial and management reporting and planning, including budgeting, P&L, cash flow and balance sheet forecasting, as well as investment appraisals for significant business transactions
Co-ordinate the strategic planning, budgeting and forecasting process, ensuring there is rigorous analysis behind the numbers and a deep understanding of the business
Ensure the division provides all the necessary financial information required by Group in a timely manner, and work closely with Group management (particularly Group finance)
Provide a commercial outlook on strategy, with an appropriate degree of risk assessment and management, as they participate in divisional boardroom debate on the evolution of the new division. Having the ability to advise and guide those around them in the appraisal of the financial returns achievable and those being achieved across a complex and evolving operation
Improve the quality of the financial information, drive systems development, and develop procedures to improve the quality of information available
Offer support and advice to the Divisional Managing Director across all areas, including supplier relationships, negotiation and contract review, taxation, pricing strategy, management of overheads, operational improvements, working capital and cash flow management. It is imperative that the appointed candidate can effectively manage capital employed and demonstrate the internal rate of return a project will deliver via discounted cash flow techniques
Understanding, and being able to articulate, the main drivers of business performance, and specifically, the benefits of current and prior operational improvements and investment decisions
Develop and manage the necessary internal resources, culture, processes, structures and management controls to support the above

About Your Skills And Experience

A graduate, qualified chartered accountant, preferably 'big four' trained, with personal presence and a strong leadership style combined with a confident, collegiate and hardworking approach. The appointed candidate must be technically capable, commercially aware, 'hands-on', highly organised, detail orientated, and possess the ability to inspire and influence people at all levels. Above all, it is essential that the candidate is a cultural fit, commercial and driven, and has an innate skill in improving company performance and profitability. To achieve the above, the successful candidate must have a combination of the following experience:

Will be a professionally qualified accountant who has ideally worked within the manufacturing / construction industry
Proven track record in finance as a member of the divisional board or equivalent senior management team
Possessing first rate commercial skills with evidence of margin and profit enhancement in a multisite business where ROCE is sacrosanct
Exposure to executive, divisional or parent company boards. Having previously worked in a plc environment would be useful
Proven leader of a high-performing finance team across all its elements, including business performance appraisal, leading to achievement of relevant KPIs
Financial reporting to deadlines in a high-pressure environment
Track record of project delivery, including cross-functional engagement where necessary to ensure delivery in line with the project plan
Can confidently manage internal and external relationships with an appropriate level of credibility

An individual who possesses complete integrity, coupled with both drive and energy
Must have the gravitas to operate effectively within a talented divisional team who are committed to taking the business to the next stage in its evolution
Will be viewed as a mentor to their team and a financial partner by their peers
Having excellent interpersonal skills
Demonstrating and demanding complete personal integrity
Tenacious and able to operate effectively at all levels
Possessing vision and a passion for excellence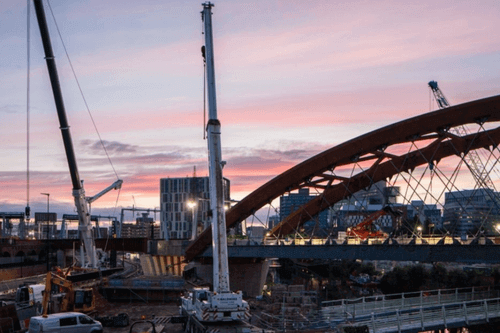 Working at Severfield
Looking after our employees means both their physical and mental wellbeing. We're proud to offer a range of benefits including:

Employee assistance programme (including 24/7 access to counselling and support)
Flexible working
Employee benefit scheme - Reward Gateway (offering discounts, cash back and huge savings)
Cycle to Work scheme
Save As You Earn scheme (SAYE)
We also have a number of channels to communicate with our people; a dedicated intranet, quarterly internal magazine and digital screens throughout our factories to name a few! We like to keep employees informed of what their colleagues are up to and also showcase some of the current projects we are working on.