About James Clay and Sons
James Clay and Sons are an importer, distributor, and brand builder of craft beers from Europe, USA, and Japan with a group turnover of c. £30m. Alongside a goal to deliver interesting and exciting beers from around the world, James Clay and Sons have built strong working relationships both with the craft brewers from whom we import directly and our customers. Our customers range from bar owners and multiple pub operators, wholesalers, restaurateurs, and large multiple retailers.

James Clay and Sons fully owns and operates two additional businesses to create a Group of companies:
New Wave is a craft beer distributor servicing the Scottish market with an expertise in UK craft beer supported by an import portfolio primarily comprised from the James Clay and Sons imported range. learn more

Rarter Bond is a public Customs and Excise Warehouse ideal for 3rd party storage of duty suspended alcoholic beverages. Alongside bonded warehousing, the business provides ecommerce fulfilment, freight forwarding and other value adding services such as re-palletising and relabelling. learn more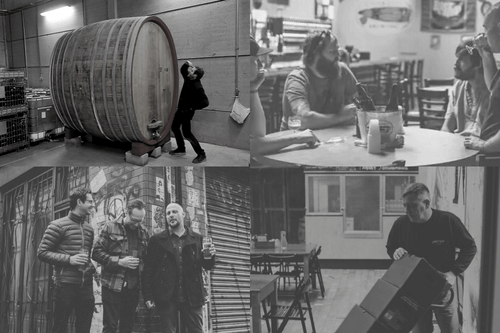 Are you James Clay and Sons next Head of Finance in Brighouse, West Yorkshire?

Reporting directly to the Managing Director, you will be responsible for the Group's day-to-day financial management, and will play a key role in setting strategy and delivering results for an ambitious company.
Ideally, you will be ambitious and experienced in business accounting and hold an accountancy qualification (ACA or CIMA). You will need to have a desire to apply your skills to a family-owned SME where your contribution is clear and valued. And whilst a passion for world class beer is not strictly required, it is a likely outcome when working in a team focused on delivering exciting beer experiences through expectational flavour!

Your role as Head of Finance...
This Head of Finance opportunity is extremely hands-on, and you will be responsible for a broad range of activities, including the preparation of management accounts, cash flow and financial forecasting.
Develop and manage a financial plan for the Group to meet the strategic objectives set by the Board of Directors
Prepare and present management accounts to Board of Directors
Accountable for the day-to-day fiscal management of the Group, ensuring sales and purchase periods are correctly closed, key financial indicators are monitored and action plans are implemented to address issues when required
Ensure all HMRC returns (VAT, PAYE, and Customs & Excise) are accurately managed in line with HMRC requirements
Maintain annual budgets for each Group Company. Reporting into the Board of Directors on progress, raising issues and supporting department heads with key finance information as required
Manage Credit Control Team to ensure customer payment processes are professionally managed with risks to the business monitored. Supporting the team when making tough decisions against a consistent 'firm but fair' approach with customers
Accountable for the purchase and expense nominal ledgers to ensure department delivers accurate ledger entries and supplier payment processing.
Using the businesses' ledger-based software, ensure journals are accurately prepared and posted, the asset register is managed, prepayments, sundry creditors and debtors are all managed
Working with Sales and Purchasing departments, manage customer and supplier rebates and recharges
Support the Sales Teams management of customer draught investment contracts through provision of contract performance information and data to improve decision making
Maintain brand marketing budgets funded by suppliers
Managing the annual statutory reporting process including liaison with external auditors. Developing working relationships to ensure year-end procedures are well understood and undertaken by the business
Manage all aspects of payroll across the Group including starters, leavers, absences, holidays and managing the Company pension scheme
Ensure that the business meets all required financial legislation and compliance requirement alongside maintaining a robust business continuity plan
Managing insurance needs across group making recommendations to Board of Directors for sign off
Managing the FX requirements

Your Objectives as Head of Finance

Manage the Group Company accounts including line management of Finance Team and reporting into the Board of Directors
Develop and maintain a financial plan to support the strategic growth objectives of the Group
Build, develop and lead a Finance Department that cohesively supports other departments with clear financial targets and reporting systems
Developing Group Finance Team for future against backdrop of growth, group company development and key finance personnel retirements
Develop Group Finance IT infrastructure such, but not limited to, automated invoice matching, integrated DDs, and bank feeds
Ownership of Group Company budgets, supporting department heads in their budget management responsibilities
Fully internalise Group Company accounts to achieve cost savings by removing external accountancy support

We'll get great beers to great bars, shops and restaurants. We'll build a portfolio of the finest beers in the world. We'll sell the distinct, the interesting and the flat–out delicious; the homegrown and the far flung; the good, the great and the greater still. We'll go wherever the beer takes us, and we'll bring it to the cellars, fridges, taps and shelves of our customers.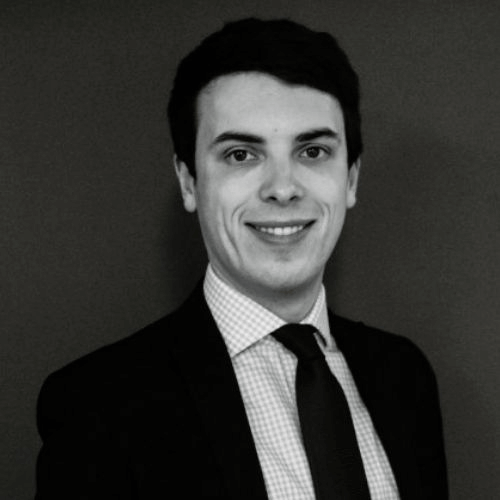 Joshua Watson
Senior Consultant | Executive Search Yorkshire
I have a proven track record recruiting qualified accountants. I specialise in senior roles ranging from £70,000 - £150,000, in areas such as financial reporting, group finance, FP&A / commercial finance, financial management and board level. We work with a variety of PLC's, private equity backed & privately owned businesses across Yorkshire & the North East. I pride myself on providing both clients and candidates with a bespoke and personalised approach, and have built strong relationships with my contacts over the years.

contact me to apply