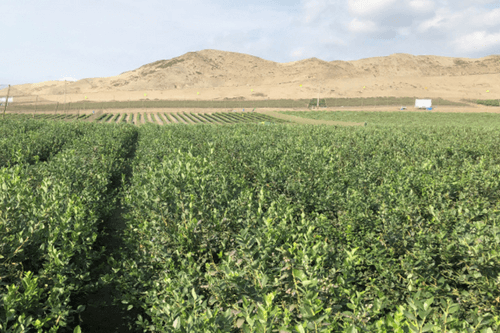 Are you Cocogreen's new Management Accountant based in Manchester?
Marks Sattin are thrilled to be working exclusively with Cocogreen to find their next Management Accountant. This is a fantastic opportunity to work in an incredibly profitable and rapidly growing business that will offer you stability and the opportunity to progress as they continue to grow.
You will be a critical member of a small finance team and be comfortable working in a fast-paced, entrepreneurial SME environment, as well as taking ownership and responsibility.
You will have SAGE professional experience and strong Excel skills to carry out tasks such as VLOOKUP, SUMIFS, PIVOTS and GRAPHS. As well as experience dealing with intercompany transactions and group accounts. You must also possess an excellent understanding of double entry book keeping.

With a hands-on approach, a high level of accuracy and attention to detail, you will be able to work independently, using initiative to problem solve and meet deadlines through a proactive ability to prioritise your workload. You must have strong communication skills, with the ability to clearly and concisely correspond with external stakeholders.
Your Key responsibilities as a Management Accountant at Cocogreen in Manchester

You will be responsible for producing the end to end Management Accounts for the Group
You will be the main point of contact for all matters relating to invoice finance and have open dialogue with both MD's
You will produce weekly, monthly and other ad hoc financial reports and ensure that these are distributed to the relevant parties, both internally & externally, in a timely manner
You will maintain and reconcile the Fixed Asset register & balance sheet reconciliations
You will be involved in process reviews and improvements to adequately support the business activities
You will provide assistance and advice to non-finance colleagues on a variety of financial matters
You will be responsible for ensuring that financial reconciliations are undertaken on a timely basis, as required
You will be responsible for producing, reconciling and submitting VAT returns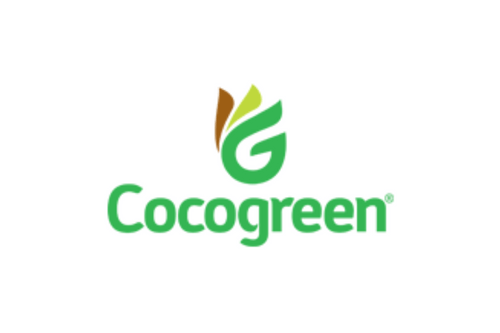 About Cocogreen
Cocogreen is a global leader in plant-growth substrates, renowned worldwide for its extensive range of environmentally-friendly, high- tech alternatives to traditional and heavy carbon emitters: peat-based growth mediums for the horticulture, agriculture and pharmaceutical markets. The company has worked hard to set the global benchmark in quality, investing in proprietary products and technologies that elevate its offer far beyond that of its competitors. As part of the company's continued growth and track record as a n innovator and first-mover, it has secured a number of reputable certifications and industry awards that further validate its commitment to excellence.
Cocogreen is the first and only growing media and substrate producer that has been externally recognised for its quality, social, ecological and environmental assurance – delivering traceability from beginning to end.
Cocogreen was established in 2010 by Dr. Sudesh Fernando and Thomas Ogden. It now boasts nine production facilities located across Sri Lanka employing over 650 team members, this is the beating heart of the business. The company's UK headquarters is located in Manchester and also plays a vital role in Cocogreen's global business footprint, the business is expanding its international footprint with subsidiaries and distributors in 5 of the 6 continents of the world; and has a pilot manufacturing plant in the UK.

Thanks to extensive long-term investment in product development, state-of-the-art facilities, a talented team and a capable distributor network globally, Cocogreen has built a strong, loyal customer base in key geographies around the world. The performance of the company's products speak for themselves, while customer – and distributor – feedback is hugely positive.

Cocogreen's ambition is to accelerate its impressive growth trajectory, expand into new markets and product application; and build its presence in core geographies, harnessing and expanding marketing and communications strategies to further develop external profile, build trust with prospect customers and work towards achieving its commercial objectives.

Cocogreen has been widely recognised both in the food industry and wider afield, including in finance as an internationally recognised pioneer of ESG business practices and traceability, which extend out from its core mission and values as a hugely exciting example of a proven and successful Circular Economy Business.

Cocogreen's commitment is simple – "From the shake of a hand to the bond of our word, we will deliver better than we sell." The brand is based on trust, honesty and a commitment to excellence; as well as having an unrivalled positive environmental and social impact whilst consistently growing revenue and profitability.
Some of their awards and certifications include:
The Queen's Award For Enterprise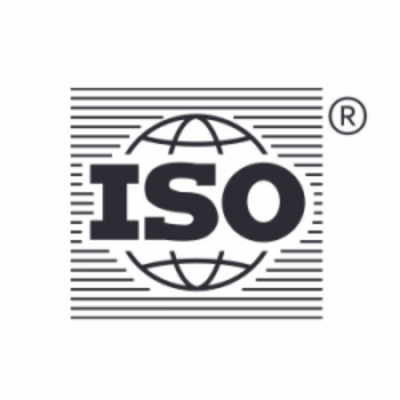 ISO9001:2015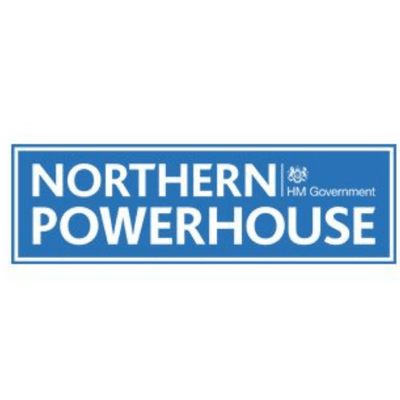 Northern Powerhouse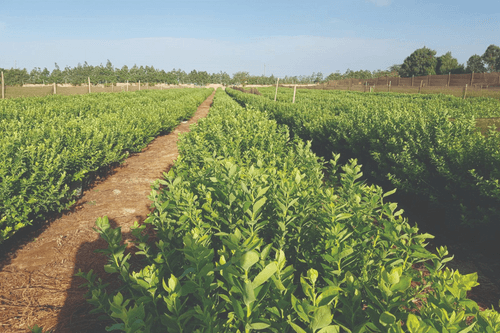 Certified across social environmental, quality and organic - end-to-end.

Cocogreen® is continuing to set the standards in the coco coir substrate industry. It is the only player within the market to achieve full certifications in all steps of its production process. Read more information below about our different independent certifications, prestigious honours and awards, which are internationally recognised.


In 2014, Cocogreen received the social certification standards for corporate social responsibility, based on the conventions of the United Nations and the International Labour Organization (ILO). They were the first company with commercial interests in Sri Lanka to obtain this accreditation.
Cocogreen's product offering...
Through its nine production plants in Sri Lanka, Cocogreen processes harvested coconut husks to produce loose coir substrate. This substrate is then manufactured into three key product types: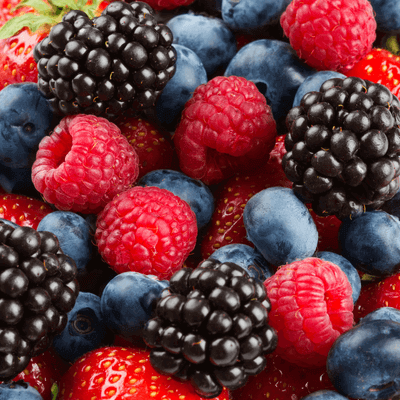 Berryfusion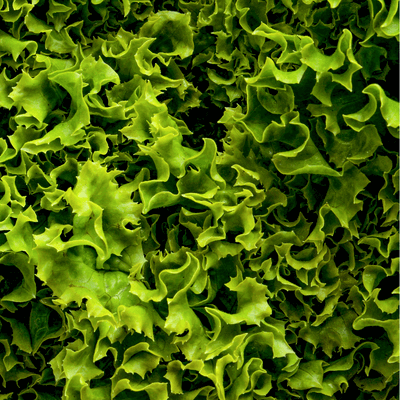 Saladfusion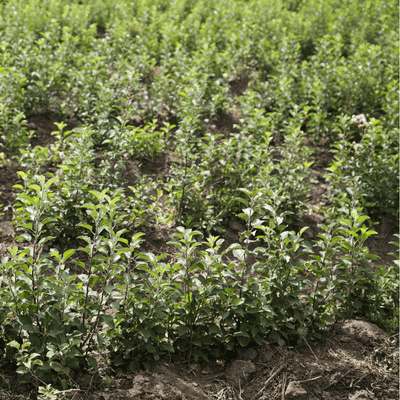 Treefusion
Each of these key product lines are distributed worldwide through Cocogreen's well-established and proven supply chains, ensuring a reliable source of high-quality sustainable products, each highly valued by professional growers.
Proprietary Technology
Setting the company apart from its competitors, Cocogreen has developed a number of proprietary technologies (which are incorporated into its product lines) to support early crop growth, improve yields and protect the environment. These include:
Described as the next generation of crop protection within substrates, Safeguard® and Safeguard+TM use both advanced biotechnology and chemistry to add an extra layer of defence against root and airborne pathogens, as well as enabling an inert medium suitable for even the most delicate crops.

Benefits – Safeguard® provides assurance on crop performance. Treatment options can be tailored to suit all crop stages and budgets, offering growers and propagators cost-benefit options to suit their specific requirements.

Moisture Control Technology® (MCT)

MCT® provides consistent moisture content from the top to the bottom of the substrate, enabling establishment of finer roots, less run-off (waste of water and fertilisers) and higher yield and crop quality across large areas. Water is redistributed in-between irrigation cycles. From the bottom of the substrate all the way through to the top, providing a balanced growing substrate. Benefits – The visual uniformity and health of crops grown in Cocogreen® MCT®; gives growers more time and money to focus on other areas of their farm management. For every litre of substrate used, the output is significantly improved versus any other type of substrate. This means that growers can use 20%+ less substrate per kg of produce than a competitor product, with more reliable results. MCT® is available in all Cocogreen® Growbags, Pop UpTM and refill substrates.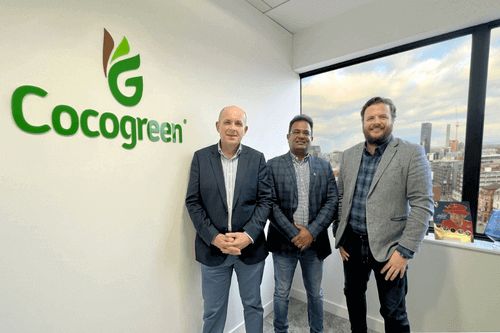 The Leadership Team
Cocogreen was founded by Dr. Sudesh Fernando (Founder & CEO) and Thomas Ogden (Co-Founder & CCO) in 2010 with the ambition of becoming the world's first sustainable growing substrate for the cultivation of agricultural and horticultural crops.
Since then this goal has been achieved and the business forms an essential part of the critical food supply chain. You will join the team at a very exciting period of growth and change, where Cocogreen is gaining increasing attention for its innovative products and technologies, sustainable and positive social business practices and standards internationally; which is underpinned by growth of territories, sales and operations , but also creates many new facets to the business operation which serves the market.
Sudesh and Thomas are supported by David Mowat (Director) on the Board, Founding Partner of Circularity Capital, with an incumbent CFO.
Contact Tany Yunos or Laura Halloran to apply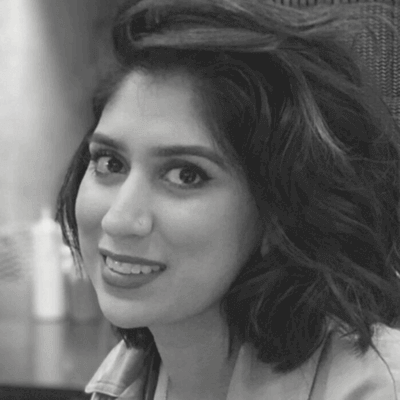 Tany Yunos
Laura Halloran