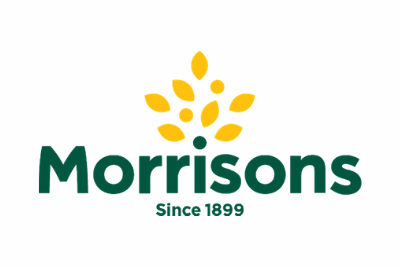 Freshness, service and value
We are proud to be the Yorkshire food retailer serving customers across the UK over almost 500 stores and an online home delivery service. Our business is mainly food and grocery and, uniquely, we source and process most of the fresh food that we sell through our own manufacturing facilities. It gives us close control over provenance and quality as do the number of committed and trained professionals in our stores who prepare our food for our customers. We have more skilled colleagues preparing food in store than any other retailer. Every week, 11 million customers pass through our doors and over 110,000 colleagues across the business work hard each day to deliver great service to them. We cover more than 11 million households with our Morrisons.com service. With competitive, permanently low prices we are committed to helping our customers save money every day.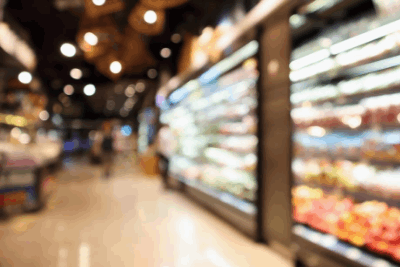 Life at Morrisons
Our team of friendly faces work as one to provide shopping trips and a career experience you won't find anywhere else. Together we work the Morrisons way. Constantly looking to do things even better, we work in partnership with our communities, colleagues, suppliers and British farmers to provide our customers with the freshest food at great value for money. Our people 'Make Morrisons'. Our team spirit really is hard to beat. We work as one team in our stores, distribution centres, manufacturing sites and Head office.In return for looking after our customers, we look after our people with great perks, lots of career opportunities and the training and support everyone needs to be the best they can be.
The head office team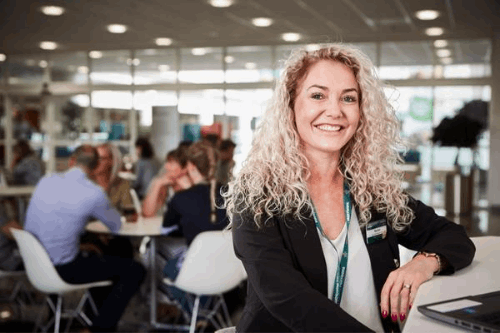 Buzzing with activity, this is where decisions are made and we grow our business. Hilmore House is home to many of our support teams from trading, marketing and finance to tech, HR and property.
Developing our people
We want everyone here to grow and be the best they can be. In finance we offer all kinds of training, support and wider development opportunities to help our team achieve their potential.Finance development group - Every month people from across finance get together to drive the people agenda across finance, continually looking to find ways to make being in the finance team as interesting and rewarding as it possibly can be. There are a number of different aspects to this, with focus on areas such as 'Your Say', training and development, graduates, professional qualifications and business improvement.
Succession and progression - Our succession and progression team is a dedicated group of senior finance managers who help drive the succession agenda across finance. This group meets every week to manage recruitment of top talent, discuss current people matters and support the development of colleagues through at-level moves to other roles in finance and promotions.
Career coffees - Once a month, you can drop into one of these 45-minute sessions where a finance colleague chats about their career and answers questions.
contact us

Accountants / Newly Qualified Accountants


We look for qualified accountants with either CIMA, ACA, ACCA or equivalent accounting qualification. Good time management and an ability to work to tight deadlines, you must be passionate about finance with the drive to influence change and improvements. Always aware of the bigger picture, you should also have a great attention to detail. Experience of monthly reporting, accounting software, and spreadsheet skills is also needed for most roles.

Managing our teams of accountants and assistant accountants, our finance managers ensure a strong financial control environment alongside supporting the delivery of our ambitious plans. Our finance managers ensure that accurate and timely financial information is produced and work with senior business stakeholders to understand and drive performance. Good communication skills and experience of managing teams is needed. As well as a CIMA, ACA, ACCA or equivalent accounting qualification, you'll need a good understanding of financial accounting and management systems and strong IT skills.

Leading the finance team and playing a leadership role across the business, our senior finance managers' help the business to optimise performance and results whilst setting a culture which provides a robust control environment to protect the company. They support the decision making in the business by providing the relevant information and having a seat at the table. Strong written and verbal communication skills is essential as well as experience of leading large teams and working closely with non-finance stakeholders. As well as a CIMA, ACA, ACCA or equivalent accounting qualification, you'll need a good understanding of financial accounting, and management systems.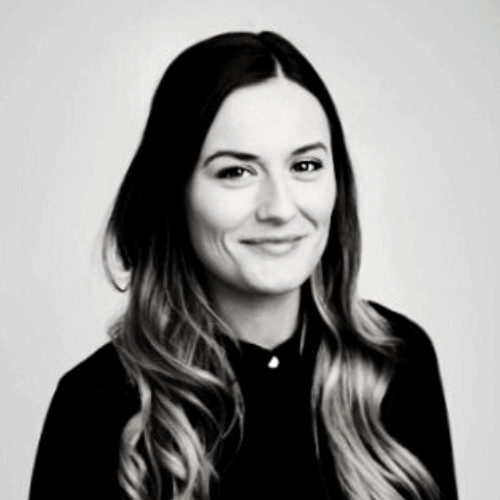 Amy Leech
Senior Consultant | Yorkshire
I specialise in permanent placements for qualified accountants across North Yorkshire and West Yorkshire. I began my career in recruitment in 2015 and have placed roles from entry level right through to senior appointments. I have a strong client base across multiple industry sectors and I work with a variety of business.

Contact me