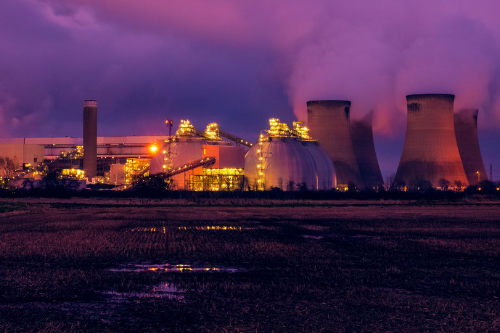 About Drax
Drax Group is a renewable energy company engaged in renewable power generation, the production of sustainable biomass, and the sale of renewable electricity to businesses.
Drax operates a generation portfolio of sustainable biomass, hydro-electric and pumped hydro storage assets across four sites in England and Scotland. It is the UK's largest source of renewable electricity. The company also operates a global bioenergy supply business with manufacturing facilities at 13 sites in the United States and Canada, producing compressed wood pellets for its own use and for customers in Europe and Asia.
The Group employs 3,400 people in the UK and North America.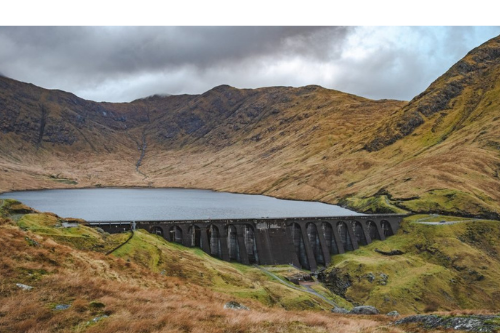 We're committed to enabling a zero carbon, lower cost energy future through engineering, technology and innovation. Drax Group's ambition is to become a carbon negative business by 2030, through innovative greenhouse gas removal technology. We strongly believe in doing the right thing, and by joining Drax you'll be part of a company that is making lasting, tangible change for the future.

Enabling a zero carbon, lower cost energy future is Drax Group's purpose and in 2019, it announced a world-leading ambition to be carbon negative by 2030, using Bioenergy with Carbon Capture and Storage (BECCS) technology to remove carbon dioxide (CO2) from the atmosphere at scale whilst delivering reliable renewable electricity.

discover more
About the Head of FP&A opportunity at Drax
The Head of FP&A is a Senior Finance role, essential to delivering high quality, timely and insightful financial planning and analysis, both short and long term, for the entire Drax Group.
The key responsibilities include delivering best in class group wide planning and reporting and the related systems and processes, to ensure that robust KPI's, measures and targets exist across the business, aligned to business needs and strategy.
Your key responsibilities as Head of FP&A

Lead the groupwide annual plan, long range plan and Qtly reforecast process, including reporting to and gaining acceptance / approval from Excom and Group Board
Drive forecast and budgeting processes, working with business leaders to agree challenging, robust and deliverable forecasts
Develop robust sensitivity analysis around forecasts, understanding impacts of power prices
Develop the Group's modelling capabilities, including people, external resourcing, policy and approach to support the Group's growth ambitions
Co-ordinate the financial planning and reporting calendar across Drax, ensuring full clarity around timetables, deliverables and expectations among all stakeholders
Deliver the monthly reporting of performance to the Excom and Group Board
Work closely with Treasury team on cash flow forecasting and refinancing
Develop, maintain and continually evolve a KPI framework for monitoring and assessing groupwide business performance and progress against achievement of short range and long-term strategic plans
Actively participate in the development of the Finance Systems roadmap to ensure we have leading edge tools to make the KPI framework readily accessible and easy to maintain, ensuring consistent and high quality up-to date information and analysis is available to key decision makers (Excom, Group Board, Senior Managers)
Support and work closely with Strategy team on CAP committee, M&A and strategy
Ensure all risks and opportunities to delivery of Drax financial forecasts are identified, owned and actioned so to provide confidence in delivery of targets
Build, lead, motivate, train and develop the FP&A team within agreed policies and practices to maintain an effective workplace capable of meeting its objectives

About your skills, knowledge & Experience

Qualified Accountant – CIMA/ACCA/ACA with extensive PQE, Big 4 experience preferred
Recent and relevant experience developing Planning and Reporting tools and the framework required to deliver high quality and insightful analysis
Experience running a rolling forecast process
Ability to present information to a wide range of end users with impact and clarity; an excellent communicator able to present and influence at all levels of the organisation
Significant high-quality experience gained working across the Executive and Senior Management team in a fully listed PLC environment
Previous experience in the energy sector a strong advantage
Exceptional analytical and problem-solving skills
Technically astute, commercially aware and action orientated, with the natural inclination to challenge the norm.
Experience supporting and developing M&A opportunities and assessing strategic plans
Results orientated with ability to drive both themselves and their team hard when required, coupled with the resolve, resilience and energy to deliver

Why Drax
We believe in developing the skills and talents of our staff, and so we make opportunities for training a high priority for everyone. That means everyone gets the chance to shape their careers in the way they want to progress and to contribute to our continued success.
As well as providing numerous possibilities to enhance your career, we also offer several additional benefits to our employees, such as a bonus and a quality pension scheme.
LEARN MORE ABOUT CAREERS AT DRAX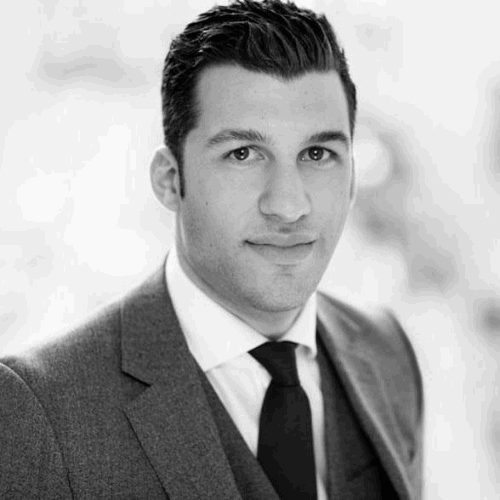 Rafi Davies | Director
I joined Marks Sattin in April 2010 as a consultant when there were just three employees. Working my way up ladder to Senior Consultant, Principal Consultant and Associate Director, I was subsequently appointed Director in 2020, with full responsibility for the Leeds Office. We have a fantastic team of 15 specialist consultants that cover both Interim and Permanent recruitment from transactional staff through to Director level appointments, covering all aspects of Finance.

Contact me