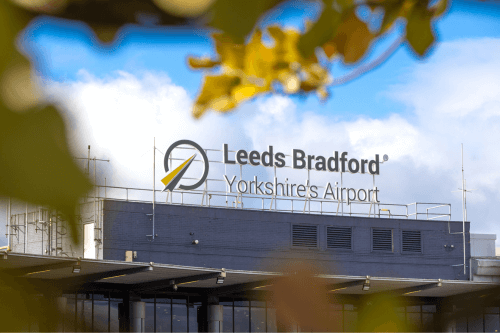 About Leeds Bradford Airport
Leeds Bradford Airport (LBA) is Yorkshire's largest airport welcoming over four million passengers per year. LBA is located 26 minutes from the centre of Leeds and 23 minutes from Bradford City Centre. In addition to its two neighbouring cities, it serves the wider Yorkshire region including York, Wakefield, Harrogate and the Humber region. Several key airlines currently operate out of Leeds Bradford Airport, flying to over 80 destinations in high season.
Travel to European destinations is offered by LBA's two largest customers, Jet2 and Ryanair. The airport is also serviced by Wizz Air, KLM, Easyjet, TUI, Aer Lingus, Aurigny and Balkan.
Learn More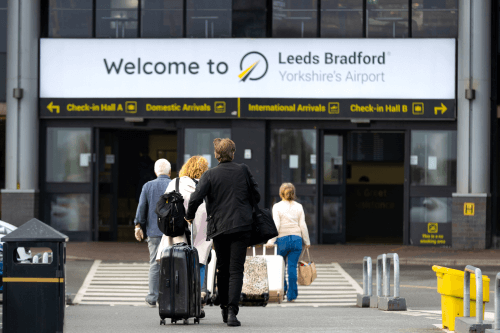 Interim Head of Commercial Finance opportunity to help shape Leeds Bradford Airport
To be successfully considered for this role you will have to be a proactive leader, able to operate at both strategic, operational levels, be commercially astute and technically strong with exceptional communication skills at all levels.
Additionally you will operate with unquestionable integrity and foster an ethical, value driven culture and have the ability to handle high levels of pressure, pro-actively manage multiple projects, exhibit critical decision-making skills and balance the interests of the various stakeholders. You will take clear ownership and accountability for assigned projects, tasks and are focused on consistently delivering a high-class service to stakeholders.
Your Key Responsibilities As Interim Head of Commercial Finance
This role is a 12 month maternity cover FTC
The Interim Head of Commercial Finance professional will be responsible for the provision of high-quality financial planning & analysis; in terms of periodic analysis of the financials, business performance and providing recommendations and challenging both operational & commercial teams where necessary. The role will have a number of internal customer groups, so the ability to influence inside and outside of finance is essential. The role should 'bring the numbers to life' for key stakeholders and support and influence decision making. The nature of the job demands that the job holder has a combination of strong financial skills, excellent business awareness/acumen and the drive to deliver results.
Ideally the job holder will be ACA, ACCA or CIMA qualified (Big four trained preferred) with significant post qualification experience in a commercial finance role in industry.

Further Responsibilities As Interim Head of Commercial Finance
Financial Planning & Analysis

Own and drive the annual budgeting and periodic forecasting and financial planning processes
Responsibility for ensuring that robust financial models are in place that support both the analysis of historic financial performance, operational lead indicators and trends and that convert that to providing insight into projected forecast business performance
Keeping a constant and disciplined track on key financial levers, ensuring they are being fully optimised, and implementing a robust KPI framework to effectively measure key milestones in the business plan
Leading the provision of relevant and insightful financial and operating information and analysis to the Executive team (and supporting in the production of board materials), giving a clear overview of business performance and fuelling commercial decision making and strategic planning discussions

Business Partnering & Stakeholder Management

Partner with the Executive team and their direct reports to support and manage performance against the strategic plan, supporting and driving the growth and performance of the business
Consistently provide constructive challenge, support and influence to the Executive team and their direct reports, proactively identifying and potentially taking responsibility for the implementation of initiatives that improve financial performance
Support the CFO in bringing a finance business partnering culture to life and pro-actively own developing out what is a relatively new commercial finance function
Serve as an integral and highly respected and trusted member of the senior management team, whilst developing an effective relationship with each executive team member and their direct reports
Extend finance education across the broader business on the financial aims of the organisation
Manage and maintain strong shareholder relationships and assisting shareholders with their information requirements
Communicate and present effectively (both verbal and written) to senior leaders in the organisation including the Executive team
Act as a coach and mentor to the commercial finance team

Operational effectiveness

Enhance, develop and implement financial policies and procedures to optimise business performance and return on capital through the effective use of KPIs and management information
Continue to develop and implement, modern financial planning and analysis tools for the business to replace the current, largely manual approach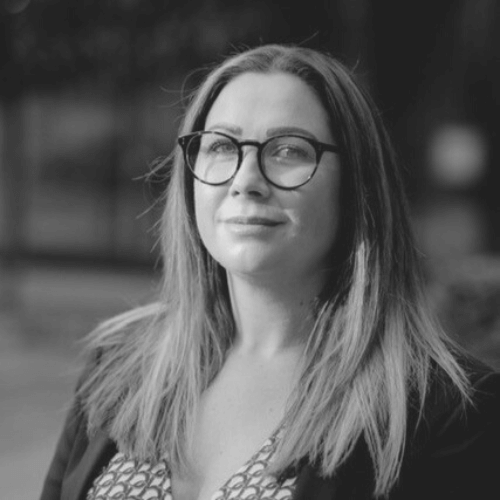 Stephanie Teale
I specialise in the qualified finance appointments across the Yorkshire region on an interim, contract and temp to perm basis, including Leeds, Harrogate, York, Wakefield and Sheffield. I have a portfolio of clients ranging from the regions top PLC, AIM and private companies to companies within the SME/growth market.
Contact me