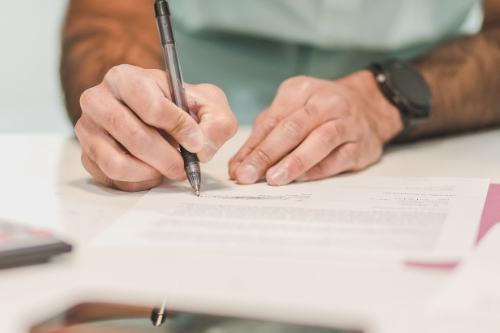 About Arrow Global

Arrow is a leading European investor and asset manager in the nonperforming and non-core assets sector. We are evolving our model by developing a discretionary Fund and Investment Management business, so we can better capitalise on market opportunities.

In recent years, Arrow has successfully expanded its platforms from one country and asset class – UK unsecured – to multiple countries and asset classes. We have built a differentiated and unique business that gives us a competitive advantage that is hard to replicate. Our Investment and Asset Management and Servicing operations are completely interdependent, and it is this positive synergy that creates value.
About your next Internal Audit Manager role in Glasgow or Manchester...
Marks Sattin are thrilled to be working with Arrow Global to find their next Internal Audit Manager. This is a really exciting opportunity for an experienced professional to join their internal audit team to deliver on audit activity and manage key business stakeholders.
About you and your Experience

It is essential that you have Internal audit experience in FS within conduct/operational risk
Educated to degree level or equivalent and have completed a recognised relevant post-graduate qualification (e.g. CMIIA, ACA, ACCA)
Substantial conduct and operations experience and exposure to and understanding of governance
Strong working knowledge of UK regulation and key areas of regulatory focus from the FCA
Strong communication skills, both verbal and written
Self-starter with a high degree of self-sufficiency
Excellent planning, co-ordination, organisation, and presentation skills
Strong stakeholder management and relationship building skills with the ability to influence at a senior level
Strong Excel / IT skills

Your Responsibilities as internal audit manager

Delivering complex and challenging audits, focusing primarily on areas of conduct and operational risk
Carrying out the end-to-end planning, fieldwork and reporting of audit assignments - this will require consideration of complex, judgemental business processes and decisions
Determining audit conclusions and influence and persuade key stakeholders on the actions required to address any identified issues in audits
Following up audit actions and where necessary testing their implementation
Building and proactively managing relationships with key stakeholders
Acting as a subject matter expert for Internal Audit
Maintaining an up-to-date knowledge of industry best practice and regulatory requirements
Reviewing business documents, including key KPIs and MI reporting

Why you should work for arrow global

In exchange for your skills and expertise, Arrow offers a competitive salary and attractive benefits package and they pride ourselves on rewarding success with our excellent bonus scheme and incentive package. They also have interactive subsidised events, colleague engagement teams, employee recognition and development programs and the opportunity to work collaboratively with multiple European countries.

Please note – Arrow are an equal opportunities employer and FCA regulated company. They will conduct credit, fraud, criminal record and five-year reference checks as part of their pre-employment screening.

Arrow's aspirational culture
Arrow is an ambitious company. Our determination to succeed is matched by our drive to do things the right way – ensuring we create a sustainable business that builds better financial futures for our stakeholders. We are entrepreneurial, fast-paced and decisive. Proud of our family values, we cherish working together in a safe, supportive community.
We trust our people to make the right decisions – and we back them all the way. We're also brave enough to acknowledge mistakes – and learn from them. We celebrate success and reward those who take personal accountability to achieve exceptional long-term results. We're open and eager to embrace new ways of working. Ours is a diverse community, enriched by our local identities, working collaboratively to build a powerful, unified and dynamic organisation.
This collective identity is One Arrow.