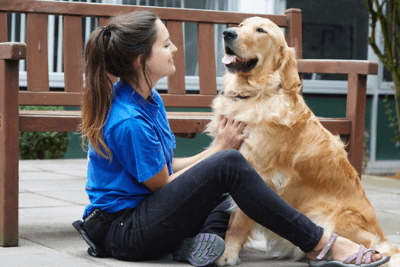 About Guide Dogs UK
Guide Dogs is celebrating 90 years of helping people with sight loss live the life they choose. Along with our iconic Guide Dog service, we also support people to live the life they choose through our Guideline information services, our training activities for adults and children to improve independence, and services that enhance life, such as My Sighted Guide for adults and fun family events for children.

COVID has created several challenges in 2020 and 2021. The Guide Dogs services have been severely disrupted, as we were forced to close the puppy breeding programme and place face-to-face activities on hold.
Our donors have continued to support our important work, and we are now in the position to ramp up our activities rapidly to catch back and expand services. To do this, we are recommencing puppy breeding, improving the number of technical staff by developing our own in-house training programme Guide Dog Academy, and expanding our reach leveraging digital services and focusing on quantifying the impact our services provide to visually impaired individuals and their families.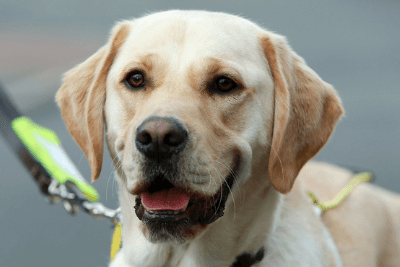 The Finance Team at Guide Dogs

The finance team at Guide Dogs is a team of thirty, providing end to end financial support.
All financial activities are undertaken in house, covering strategic, operational and transactional finance support. In addition, as Guide Dogs ramps up activities post COVID, we will be supporting several new initiatives.
Hence finance is well placed to provide interesting and challenging development opportunities supporting the business through this period of rapid change.
The opportunities available to you at Guide Dogs with Marks Sattin

We are delighted to be partnering with Guide Dogs UK in Reading on a number of exciting roles in their finance department.
Interim Strategic Finance Business Partner

The interim Strategic Finance Business Partner will be responsible for the development and delivery of an integrated strategic operational and financial plan. You will be responsible for defining and quantifying appropriate delivery and productivity metrics to track the delivery of plans.

It is envisaged that the successful candidate be ACA/ACCA/CIMA qualified, and have experience working in a project or change role. You will also need demonstrable experience writing business cases and building adaptive models in Excel.

Your responsibilities as Interim Strategic Finance Business Partner at Guide Dogs

Responsible for the Group consolidated and individual subsidiary statutory account preparation
Support Strategic Finance Lead in the supply of insightful financial analysis to support the development of strategic plans
To be responsible for building and developing financial models aligned with the target operating model (TOM) over the strategic planning period
To support the financial definition and quantification of projects and plans to move the organisation from its current state towards its proposed TOM. This will involve applying appropriate business modelling, commercial decision support and project appraisal methodologies
Support development of performance metrics aligned with TOM to ensure projects and plans deliver their targets and efficiency improvements are achieved
Build effective and collaborative relationships and communication plans with FBP and Planners involved in developing the granular five-year plans, ensuring that the strategic plan and detailed plans are aligned
Work with FBP and Planners to ensure business cases reflect accurately their contribution towards achieving the TOM, so that projects can be assessed and prioritised effectively
Support ad hoc project as required

For this role, we're looking for a well experienced, highly qualified Financial Controller who can further strengthen this finance function by maintaining strong financial governance in relation to the day to day running of the charity and strategic planning.

Ideally, you will be a fully qualified finance professional with significant post-qualified experience (ACCA, ACA, or equivalent). You will also need strong leadership ability, as you will be managing three direct reports..

Your responsibilities as Financial Controller at Guide Dogs

Develop the tax, financial reporting and accounting strategies to maximise GD ability to deliver services on a long-term sustainable basis
Identify and develop strategies, alongside different levels of the organisation, to improve the tax efficiency of Guide Dogs
Establishing and be responsible for the financial governance framework through which GD develops efficient and effective controls to run its day to day operations
Embed a risk-based controls approach, improving the engagement with and compliance of Financial Policies and Procedures throughout Guide Dogs
Champion a continuous improvement culture within the team and across the organisation to ensure that Guide Dogs is operating optimally
Build and maintain effective relationships with other "governance" experts, both internally and externally, to ensure continuous improvement and compliance with External Reporting
Expert in all matters of financial reporting and regulation, making sure that the right information is brought to the attention of the Board at the right time
Accountable for the successful management of the annual report and accounts, and all tax reporting

apply now

Your career at Guide Dogs
We wouldn't be able to change lives without our employees. That's why it's important for us to create a working environment that looks after our wellbeing, so we can all achieve our full potential for the benefit of themselves, as well as Guide Dogs. We offer a wide range of benefits for our staff, some of which can be tailored to suit your individual needs. These include:

A 35-hour working week
26 days holiday plus bank holidays (rising to 28 days after three years of employment)
We will match your pension contributions plus 2% up to a maximum of a 9% employer contribution.
Life assurance
Flexible benefits (we give you an amount equivalent to 3% of your salary to purchase benefits from a suite of wellbeing products, such as health care services, gym memberships, insurances or the ability to buy and sell a holiday).
Discounts and cash-back scheme
Employee assistance programme
Occupational sick pay
Enhanced maternity, paternity and adoption pay.
Eye care vouchers
Hearing tests
Dog-friendly offices

We're proud to be experts in supporting people with sight loss, but we know we must always keep developing and learning. We offer a positive learning culture and provide opportunities where you can continue to grow and learn in your role at Guide Dogs. We encourage you to actively engage in learning to develop and maintain your knowledge, skills and professional expertise.