'The only constant is change' has never rang more true and there is no facet of business that has not been changed dramatically by this year's global events. It is not about adjusting to any 'new normal', it's about making sure you can adapt adequately to this new, more rapid pace of change'.
During May 2020, we produced a survey for our contacts to understand how their business was reacting to the pandemic and to gauge overall market sentiment. We received over 130 responses to key questions relating to their thoughts, reactions and predictions regarding the unprecedented level of change we are experiencing. Although market conditions are changing daily, the ease of lock down has brought a wave of positivity as we look to rebuild on the disruption of the past few months.
With this in mind, the below report outlines some of the findings from our research, and our predictions for the future.
Covid-19 survey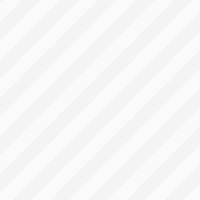 Glimmers of hope for accounting and finance
** DEFAULT postresults.contenttypelabel - en-GB **
General
** DEFAULT postresults.summarylabel - en-GB **
I don't think anyone would disagree that 2020 was a tough year. In recruitment we are usually on the sharp end of economic turmoil, so I'm very empathetic to people's struggles, especially those seeking new employment.   However the good news is that over the last couple of months we have seen some glimmers of hope. Since last September there has been a slow but steady incremental demand for accounting & finance talent in London. This was precipitated by the gradual reopening of offices, and clearing the hiring backlog which was created in the late spring and summer months due to the COVID restrictions and the extreme uncertainty. Candidate needs have changed Whilst firms were constrained and had conservative hiring plans, the risk appetite among candidates for a new role, company, or location change surprised us - this has no doubt been triggered by the enormous lifestyle changes that we've all been contending with recently. Many people have decided to escape that city in search of open, more green spaces, and the vast majority of candidates we speak with are expecting a new level of work flexibility to support their personal and family interests.A large dichotomy between company attitudes to hiring!   Some firms are making the hiring process so cumbersome that both parties lose interest half way through the process.  It's not uncommon to see a candidate going through six or seven rounds of interviews, without receiving an offer at the end of the saga. Whilst other organisations are very quick to bridge the skills gap, recognising that finance departments need enough resources to operate effectively. The overwhelming message that we are receiving is that accountants are feeling jaded, given they are working harder than ever with less moral support and fewer resources. Now businesses are starting to see cracks appear and recruitment is back on the agenda. " It has largely been an employer's market lately, where candidates have very realistic expectations and businesses have been able to secure strong candidates quickly. We are also seeing a fresh demand for niche skillsets, such as: Regulatory Reporting,  IFRS 17, and Technical Accounting, which has led to competing offers and a shortage of candidates with the right skills. The projects that were put on the long finger are now back in focus.In contrast to the 2008 crisis, we haven't seen many redundancies within financial services firms. Nevertheless, businesses are reassessing what skillsets they require from senior finance leaders in this uncertain environment. Unfortunately we have seen some cost cutting at the very senior end of the market with opportunistic or knee-jerk removal of CFOs and Directors who may have been seen as an expensive luxury in a stale economy, however these people will be an absolute necessity to have in place when businesses return to growth mode. We're expecting risk appetite to accelerate Going into spring 2021 we fully expect that positive news on a vaccine will spur a newfound confidence, and risk appetite will accelerate the need for additional resources and new expertise, leading to a war on talent. Our advice would be to really look after those star employees who you want to keep as they will be approached by other companies! If you are thinking about growing your team or department, it may be worth getting ahead of the game and kicking that process into action before you lose out, or have to pay salaries over the odds.If you are considering recruitment options, or want to discuss your own personal circumstances, then please feel free to call me for a chat on 079 6337 0126, or drop me an email.
Read full article