On December 12th 2019, the British public are the hiring managers for 650 very important roles. The process for electing new Members of Parliament is never short of criticism and, we as recruitment experts, want to share how we would apply our experience and knowledge to source the right person for this crucial role. This report is an exploration of how we would use our bespoke methods to hire a new Member of Parliament on behalf of the British public.
Whenever we engage with a client on a search mandate, we have a consulting session with the hiring manager and HR to put together a bespoke and robust process that, partnered with their needs and our experience, will lead to a successful hire. In this instance, the hiring manager is circa 52 million people, and so we reached out to our candidates and clients asking them to complete a questionnaire on what they would be looking for in their Member of Parliament. We had a great response to our survey, with 161 responses in 48 hours. Thank you to all who participated.

From the results, and wider data research, we have put together a guide including an MP job description, the proposed interview process, and specific questioning lines to get the most out of our potential candidates. Of course, this report is a bit of fun, however from exploring the way in which the current system works and looking intrinsically at our own internal processes, we believe there are a number of questions we should be asking ourselves with regards to, not just December 12th, but in the context of hiring in general. It is clear that in any hiring process, honesty, integrity and accountability are up-held at all times, and this could not be more accurate than during a General Election.
This General Election is one of the most polarising political events of our life-time with several very clear issues dominating the race so far, including Brexit and the NHS. In an attempt to avoid alienation - and as this is an exercise in process and procurement - we elected to steer clear of any policy based questions; instead focusing on experience and character, and the results threw up some surprises!
Your member of parliament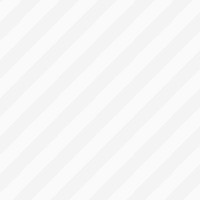 Should I stay or should I go now?
** DEFAULT postresults.contenttypelabel - en-GB **
General
** DEFAULT postresults.summarylabel - en-GB **
Even though it appears that the world has turned on its head right now, surprisingly we have seen an increase in the number of professionals who have decided now is the time to make a move. Why now!? … well along with all the other changes lately, candidates are experiencing a range of changes to their roles, and for some, the negatives are outweighing the positives. In order to ascertain whether a candidate is ready to move, I have look for the five P's in my conversations. What are these five P's I hear you say?, (or maybe not, and lockdown is getting to me already!):Payment – It's usually the first reason I get from a person looking for a new role, but the truth of it is that although payment or feeling you are being paid fairly is important, it's only ever part of the reason you look to change your job. There is more to life than money and being in a very well paid job that you hate will never last! With people currently working from home and saving on travel, lunches and the extortionate amount of coffee we purchase – payment is only ever part of the puzzle! I regularly speak to candidates who are being paid up to 20% below the market average salary and when I ask them about making a move and tell them the disparity, they often respond with, 'but I'm happy in my job'. This might sound crazy to some, but another 'p' is priorities, and everyone's are different! People – Now, more than ever, people's relationships with their colleagues are being tested. But not how you might think - I have spoken to professionals who are no longer searching for their new role to escape interpersonal challenges at the office, because rather than sitting beside someone for eight hours a day, it's now virtual meetings a couple of times a week! Similarly, I have other candidates who were staying in roles just because they had very strong relationships with their colleagues, and that was the most positive aspect of their working day. Plateau – Growth is important and feeling like you are learning and growing year on year is an integral part of your career happiness. However, if this doesn't go hand in hand with at least some of my other 'P's', it's unlikely that you will see a professional leave when they have hit the glass ceiling in a company they love working for. Often these candidates will actively seek out other opportunities for growth within their organisation. Sometimes candidates will give lack of progression as the reason when in fact they are unhappy with other aspects of their role. Place – Location and commuting are less relevant at the moment than ever before. Having to battle the traffic on the stairs in the morning is the most many of us have been doing recently. However, one consideration under this point at the moment is - has your employer made your 'place' any better for you? I spoke to a candidate recently and part of their reason for wanting to make a move was because their company did not provide them with a monitor to work from home comfortably. A monitor is a relatively small thing, but it helped the employee to work more efficiently. This was the last straw for them and gave them the drive they needed to look for a new role. I have also spoken to candidates who have praised their companies for sending a desk, supplies, treats and anything to make their working from home life better.  These acts of kindness by employers are earning loyalty points with employees. " Praise – People who feel appreciated by their colleagues and managers for the work they do generally work harder to continue this circle of praise. It's human nature to seek positive reinforcement that we are good at our job and really appreciated for the work we do.So what can we take from this? That you can be well paid and feel you are developing within a company, and still be motivated to move. Similarly we can have great work colleagues and feel valued in our role, and still seek something more in our careers. However, in my opinion and experience, if your job ticks most of the P's then are you really looking for a new job, or just testing the waters?I think we will see an even bigger focus on being content at work going forward, because although our work life balance might be a bit better these days, our job is still a big part of our lives. I would be very interested to hear if you think there are other strong motivators that drive professionals to leave, or stay in a role?
Read full article