On December 12th 2019, the British public are the hiring managers for 650 very important roles. The process for electing new Members of Parliament is never short of criticism and, we as recruitment experts, want to share how we would apply our experience and knowledge to source the right person for this crucial role. This report is an exploration of how we would use our bespoke methods to hire a new Member of Parliament on behalf of the British public.
Whenever we engage with a client on a search mandate, we have a consulting session with the hiring manager and HR to put together a bespoke and robust process that, partnered with their needs and our experience, will lead to a successful hire. In this instance, the hiring manager is circa 52 million people, and so we reached out to our candidates and clients asking them to complete a questionnaire on what they would be looking for in their Member of Parliament. We had a great response to our survey, with 161 responses in 48 hours. Thank you to all who participated.

From the results, and wider data research, we have put together a guide including an MP job description, the proposed interview process, and specific questioning lines to get the most out of our potential candidates. Of course, this report is a bit of fun, however from exploring the way in which the current system works and looking intrinsically at our own internal processes, we believe there are a number of questions we should be asking ourselves with regards to, not just December 12th, but in the context of hiring in general. It is clear that in any hiring process, honesty, integrity and accountability are up-held at all times, and this could not be more accurate than during a General Election.
This General Election is one of the most polarising political events of our life-time with several very clear issues dominating the race so far, including Brexit and the NHS. In an attempt to avoid alienation - and as this is an exercise in process and procurement - we elected to steer clear of any policy based questions; instead focusing on experience and character, and the results threw up some surprises!
Your member of parliament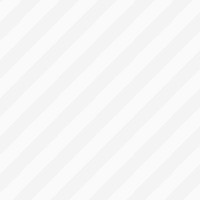 Glimmers of hope for accounting and finance
** DEFAULT postresults.contenttypelabel - en-GB **
General
** DEFAULT postresults.summarylabel - en-GB **
I don't think anyone would disagree that 2020 was a tough year. In recruitment we are usually on the sharp end of economic turmoil, so I'm very empathetic to people's struggles, especially those seeking new employment.   However the good news is that over the last couple of months we have seen some glimmers of hope. Since last September there has been a slow but steady incremental demand for accounting & finance talent in London. This was precipitated by the gradual reopening of offices, and clearing the hiring backlog which was created in the late spring and summer months due to the COVID restrictions and the extreme uncertainty. Candidate needs have changed Whilst firms were constrained and had conservative hiring plans, the risk appetite among candidates for a new role, company, or location change surprised us - this has no doubt been triggered by the enormous lifestyle changes that we've all been contending with recently. Many people have decided to escape that city in search of open, more green spaces, and the vast majority of candidates we speak with are expecting a new level of work flexibility to support their personal and family interests.A large dichotomy between company attitudes to hiring!   Some firms are making the hiring process so cumbersome that both parties lose interest half way through the process.  It's not uncommon to see a candidate going through six or seven rounds of interviews, without receiving an offer at the end of the saga. Whilst other organisations are very quick to bridge the skills gap, recognising that finance departments need enough resources to operate effectively. The overwhelming message that we are receiving is that accountants are feeling jaded, given they are working harder than ever with less moral support and fewer resources. Now businesses are starting to see cracks appear and recruitment is back on the agenda. " It has largely been an employer's market lately, where candidates have very realistic expectations and businesses have been able to secure strong candidates quickly. We are also seeing a fresh demand for niche skillsets, such as: Regulatory Reporting,  IFRS 17, and Technical Accounting, which has led to competing offers and a shortage of candidates with the right skills. The projects that were put on the long finger are now back in focus.In contrast to the 2008 crisis, we haven't seen many redundancies within financial services firms. Nevertheless, businesses are reassessing what skillsets they require from senior finance leaders in this uncertain environment. Unfortunately we have seen some cost cutting at the very senior end of the market with opportunistic or knee-jerk removal of CFOs and Directors who may have been seen as an expensive luxury in a stale economy, however these people will be an absolute necessity to have in place when businesses return to growth mode. We're expecting risk appetite to accelerate Going into spring 2021 we fully expect that positive news on a vaccine will spur a newfound confidence, and risk appetite will accelerate the need for additional resources and new expertise, leading to a war on talent. Our advice would be to really look after those star employees who you want to keep as they will be approached by other companies! If you are thinking about growing your team or department, it may be worth getting ahead of the game and kicking that process into action before you lose out, or have to pay salaries over the odds.If you are considering recruitment options, or want to discuss your own personal circumstances, then please feel free to call me for a chat on 079 6337 0126, or drop me an email.
Read full article