Your CV is usually the first impression that a potential employer will have of you and your ability to do the job. Therefore, it is extremely important that your CV presents the strongest and most relevant information. It's essential for you to get across the key points in a concise and clear manner, as you often have less than five seconds to grab the reader's attention.
Be honest
Exaggerating your responsibilities or achievements is not recommended and could greatly impact your future chances of securing a role. Never falsify dates or jobs to hide periods of unemployment, as a basic check could expose any of these hidden areas. Leaving you exposed to more questions which may ruin your chance of landing the job. Be honest, open and explain any gaps. Back it up and support the claims you make regarding responsibilities and key achievements with facts and comparative data wherever possible.
Structure
Personal details: name, address, mobile, email, visa status (if applicable).
Qualifications: professional and formal, education. Include any Specialisations, eg. Auditor within IFRS
Career highlights: short bullet point synopsis of your recent positions and achievements. Highlight anything that sells your overall strengths. Outline your work history in reverse chronological order. Where possible, include quantitative measurements of success and place an emphasis on the most relevant roles to the job you are applying for.
Your work history should be detailed with experience and achievements and should include:

Job title
Company name
dates employed
Key experience areas
Overview of responsibilities (5-10 bullet points depending on the seniority of the role - the greater the seniority, the more detail will be expected).
Achievements: List any key achievements within the role, key projects you participated in, etc.
Length is important, a maximum of two pages is preferable; your CV only needs to get you an interview. Use bullet points with your most recent experience at the top of the list. This will help to keep your CV concise and relevant to the role that you are applying for. Keep to the facts and don't try to be funny. Other people's sense of humor may be very different to your own and it can come across as rude or insulting.
References
When dealing with references, you do not need to include names of your references or 'references upon request' at this stage. If a recruiter asks for names, ensure you have spoken to your contacts and that they are willing and able. The more senior executive, the better.
Layout

Keep the language simple; avoid jargon that a recruiter or employer may not understand.
Highlight achievements in bullet point style so that they are easy to read.
Ensure your CV is in Word format.
Ensure there are no spelling mistakes or grammatical errors.
Any roles over 10 years ago do not need much detail.
Key things to remember
Regularly revisit your CV and update the content. Trying to remember what you did when you started your role five years ago may be difficult! Being relevant, highlight any key skills you have which are requested in the job description, these could appear on the front page as a summary. If it has been more than five years since you graduated, place your education at the bottom. If you have not finished your degree or do not have a formal qualification, explain this thoroughly.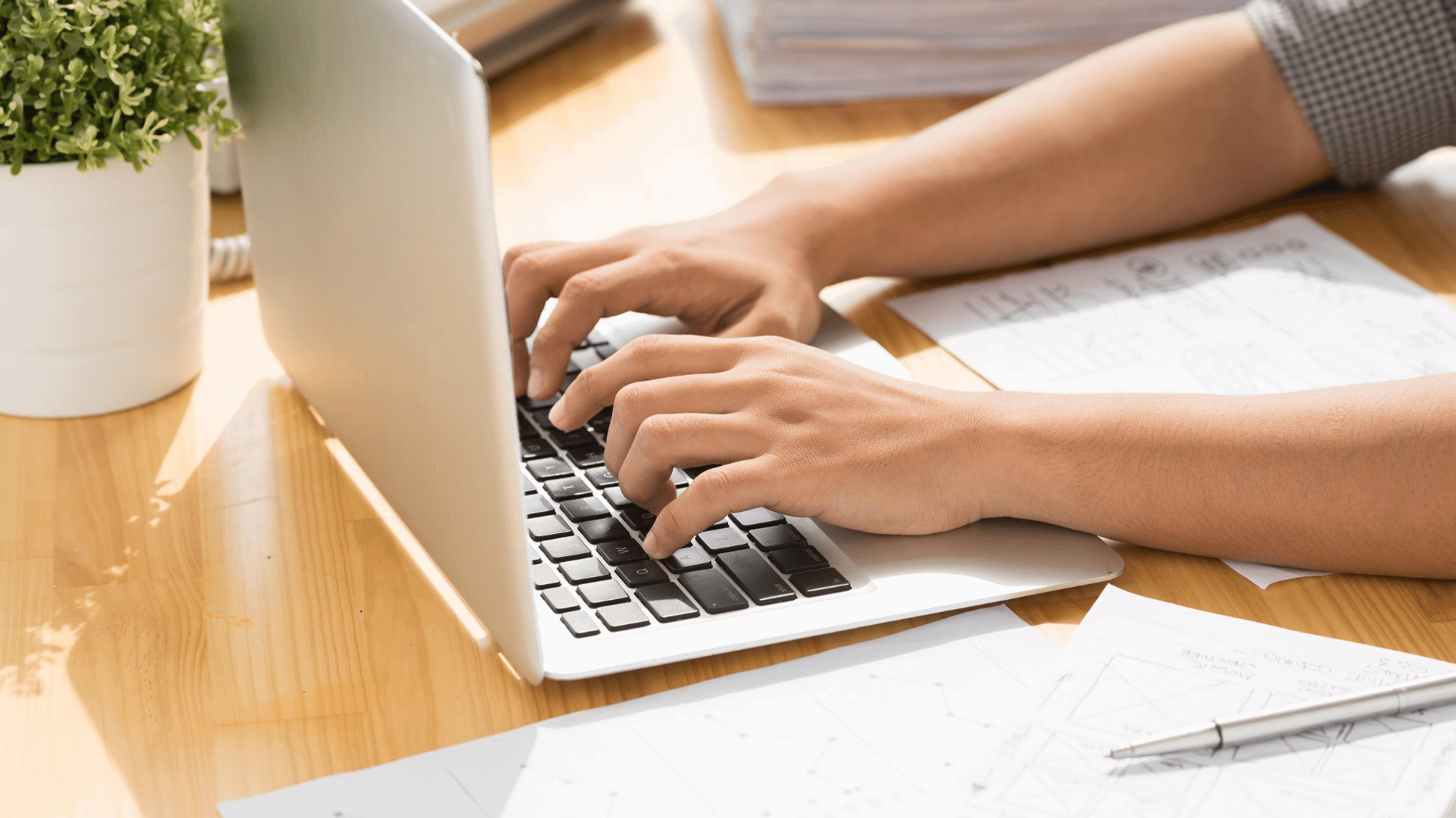 We're aware that following your ACA qualification you will be considering the next steps in your career. The newly qualified ACA job market is competitive, so differentiating yourself is essential. Download our ACA CV guide here.
Crisis management advice for business leaders
** DEFAULT postresults.teaserlabel - en-GB **
General
** DEFAULT postresults.contenttypelabel - en-GB **
General
** DEFAULT postresults.summarylabel - en-GB **
Most established organisations will have experienced difficult periods in the past. Businesses often go through peaks and troughs of activity, with profit and margin fluctuating and external conditions and pressures impacting the success of even the most well-prepared business. In fact, nearly 70% of business leaders say they've experienced at least one corporate crisis in the five years leading to 2019, according to PwC's 2019 Global Crisis Survey. Despite this, it's safe to say that most businesses around the world will never have gone through anything remotely like the current Covid-19 crisis. With 94% of the Fortune 1000 reporting Covid-19 disruptions and one-fifth of UK workers furloughed, it's clear that Coronavirus is well and truly affecting workplaces and the wider economy. For business leaders, responding to and communicating the impacts of the virus to employees, stakeholders, clients and the wider public can be fraught with challenges, particularly for those who are inexperienced in crisis communications. There are, however, some simple strategies you can follow to help navigate your business through this time. Here is our top crisis management advice for business leaders:  Communicate quickly and clearly  During a crisis, unclear and inconsistent information can lead to people feeling unsure and demanding transparency and guidance. The influx of news, opinion and rumours around Covid-19 means many of us are experiencing information overload, but still aren't sure what to believe and who to trust. That presents a clear opportunity for business leaders to practice effective crisis communication. According to McKinsey, good crisis communicators do the following:  Provide a variety of information that responds to the needs of listeners, whether that's business updates, reassurances around job safety or useful tools to support mental wellbeing.  Communicate clearly, frequently. Repeat key messages to ensure they are absorbed.  Be truthful, show vulnerability and promote transparency to help build loyalty. Sometimes you will have to deliver difficult messages, but doing so openly and with empathy will help your leadership.  Encourage resilience, accentuate positive outcomes and messages and promote communal bonds.  Help people to understand. A clear (and clearly communicated) vision or mantra on what the business is doing and what the outcomes will be can help people to see beyond the chaos and focus on the task at hand.  Reach out for support  Crisis management and communication is usually not the responsibility of just one person. While there is typically someone who leads the business through these times – usually the CEO – PwC research shows us that ownership of crises tends to be shared across functions including legal, risk and IT, with roles such as preparedness, response, communications and recovery spread across many business units. What's more, this responsibility is often shared with external parties, with 74% of business leaders seeking help during or after their most serious crisis, according to PwC.  Consider establishing a Coronavirus crisis team within your own workforce, made up of team members from across the business to contribute to everything from making key business decisions to communicating messages, encouraging workforce socialisation and sharing helpful resources. For more tips and insights into how to handle crisis management, take a look at resources from the Institute of Internal Communication on 'Coronvirus advice for internal communicators', and PwC's 'four essential crisis management lessons'. Plan for the future  As "real life" feels indefinitely suspended and the world's attention seems to permanently be on Covid-19, it can be easy to develop tunnel vision and focus only on the here and now. And while business leaders should certainly be in the moment to navigate the seemingly endless questions and challenges posed by Coronavirus, it's critical to also be looking ahead to ensure that the decisions you make now don't have a negative impact in the future.  We don't know what a post-Covid-19 business landscape might look like, but savvy business leaders will be factoring in enhanced technological solutions to allow for more remote working as well as looking at options for local suppliers and solutions. With billions of people living in closed-border countries - and the vast majority of workers residing in countries that have strict barriers to entry - we may see changes to everything from workforce mobilisation to supply chains. Businesses that utilise cloud systems, video interviewing software, digital conference calling programmes and other new technologies may find themselves with an advantage as we ease back into some sense of normality. Staffing during and after the Covid-19 crisis should be a major part of any business leaders' strategy. Many businesses are now being faced with cost-cutting exercises that are leading to furlough and redundancies, which can help struggling businesses stay afloat to continue operations post-Covid-19. Any long-term crisis management strategy should include detail on building your workforce back up, whether that's through bringing employees back off furlough, taking on contract workers or hiring new employees to add value as you build your business back up. Whichever your strategy, a specialist recruitment agency like Marks Sattin can help you to achieve this objective. At Marks Sattin, we're working hard to ensure professionals and organisations in our key markets stay connected and have access to the best opportunities. Stay up to date with our latest news and industry insights in our blog section, or contact us to find out more about working together.  
Read full article

We are sorry we can't find what you're looking for
Why not try one of the following ...
View all jobs