Your CV is usually the first impression that a potential employer will have of you and your ability to do the job. Therefore, it is extremely important that your CV presents the strongest and most relevant information. It's essential for you to get across the key points in a concise and clear manner, as you often have less than five seconds to grab the reader's attention.
Be honest
Exaggerating your responsibilities or achievements is not recommended and could greatly impact your future chances of securing a role. Never falsify dates or jobs to hide periods of unemployment, as a basic check could expose any of these hidden areas. Leaving you exposed to more questions which may ruin your chance of landing the job. Be honest, open and explain any gaps. Back it up and support the claims you make regarding responsibilities and key achievements with facts and comparative data wherever possible.
Structure
Personal details: name, address, mobile, email, visa status (if applicable).
Qualifications: professional and formal, education. Include any Specialisations, eg. Auditor within IFRS
Career highlights: short bullet point synopsis of your recent positions and achievements. Highlight anything that sells your overall strengths. Outline your work history in reverse chronological order. Where possible, include quantitative measurements of success and place an emphasis on the most relevant roles to the job you are applying for.
Your work history should be detailed with experience and achievements and should include:

Job title
Company name
dates employed
Key experience areas
Overview of responsibilities (5-10 bullet points depending on the seniority of the role - the greater the seniority, the more detail will be expected).
Achievements: List any key achievements within the role, key projects you participated in, etc.
Length is important, a maximum of two pages is preferable; your CV only needs to get you an interview. Use bullet points with your most recent experience at the top of the list. This will help to keep your CV concise and relevant to the role that you are applying for. Keep to the facts and don't try to be funny. Other people's sense of humor may be very different to your own and it can come across as rude or insulting.
References
When dealing with references, you do not need to include names of your references or 'references upon request' at this stage. If a recruiter asks for names, ensure you have spoken to your contacts and that they are willing and able. The more senior executive, the better.
Layout

Keep the language simple; avoid jargon that a recruiter or employer may not understand.
Highlight achievements in bullet point style so that they are easy to read.
Ensure your CV is in Word format.
Ensure there are no spelling mistakes or grammatical errors.
Any roles over 10 years ago do not need much detail.
Key things to remember
Regularly revisit your CV and update the content. Trying to remember what you did when you started your role five years ago may be difficult! Being relevant, highlight any key skills you have which are requested in the job description, these could appear on the front page as a summary. If it has been more than five years since you graduated, place your education at the bottom. If you have not finished your degree or do not have a formal qualification, explain this thoroughly.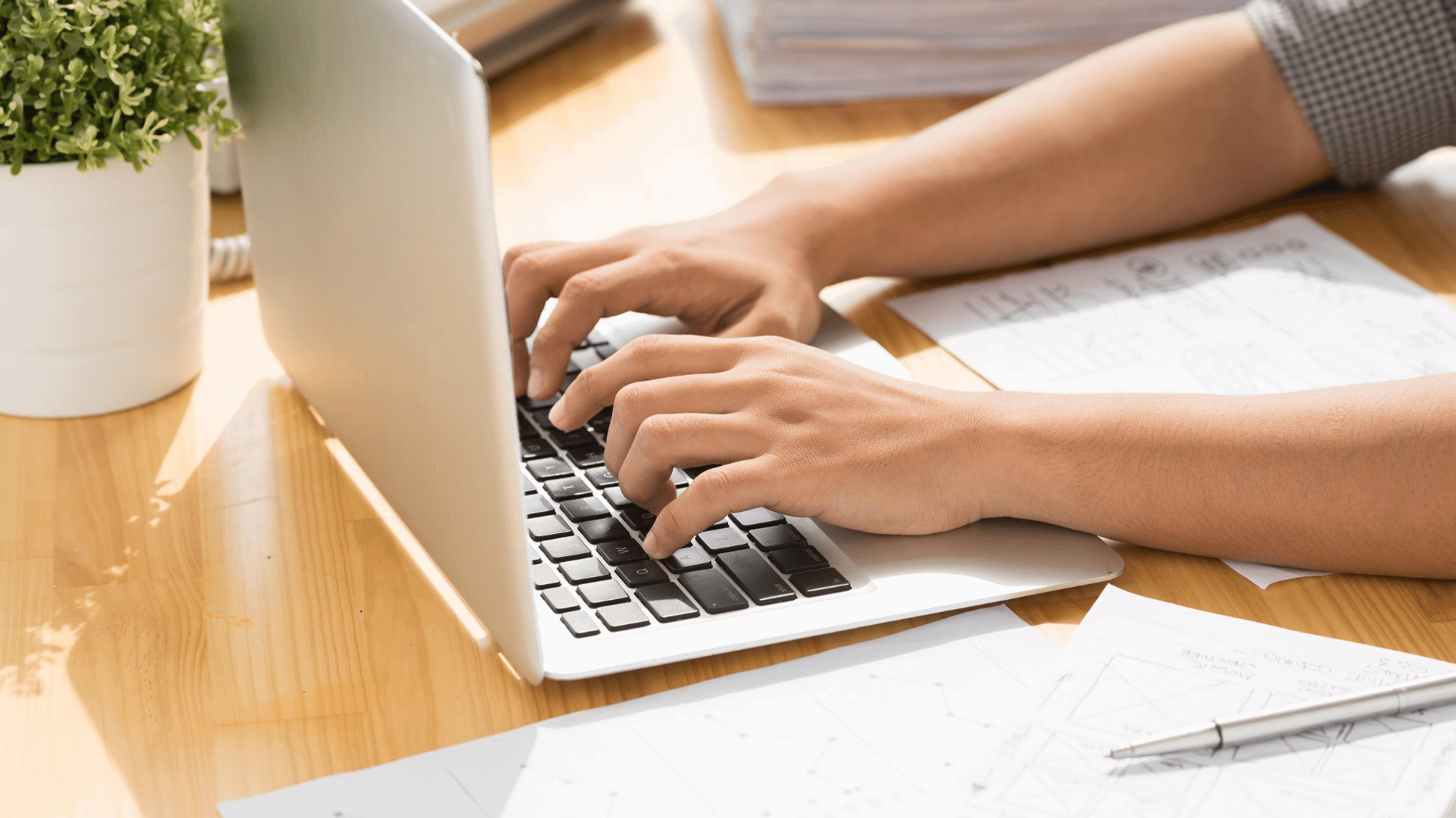 We're aware that following your ACA qualification you will be considering the next steps in your career. The newly qualified ACA job market is competitive, so differentiating yourself is essential. Download our ACA CV guide here.
What's in store for Ireland's hiring market in 2021?
Summary
I think we can all agree on a less than fond farewell to 2020, and a warm, but cautionary welcome to 2021! While I'm not one to dwell on the past, I think it can be useful to reflect on the hiring trends of last year in order to understand and anticipate some factors that may impact the market this year. As we know, when the pandemic hit last year, everything went on pause - pretty much all hiring processes went on hold as we all tried to understand the economic impact - cue no hiring! As time went on and restrictions eased, this abated slightly, however it was only in Q4 2020 when employment opportunities began to return across finance, technology, project management and consultancy. A trend we are noticing now is that expectation levels on job fit have jumped considerably, clients are being more particular than usual. The consensus from clients is that unemployment is high, which is the case for some industries and demographic groups,  however, that has not translated drastically into the realm of professional job opportunities, where it's business as usual to a large extent. January 2021 sees us still in a "full employment" market across the professional services landscape." I am pleased to report that our business has enjoyed a very strong start to the year with plenty of jobs and activity. Throughout Q1, we would expect to see investment return, projects to gear up once again, and digital transformation will restart, or start at pace.  Coupled with the above, pent up demand will likely see a sizeable increase in hiring levels from March/April onwards as the vaccine roll-out begins to take hold. An influx of professionals We are likely to see an influx of professionals returning to Irish shores throughout H1 this year. From speaking to candidates who are based abroad at the moment, the pandemic has given impetus to return home, perhaps a little faster than they originally planned. We are expecting to see a similar trend with candidates returning from the UK, driven by Brexit finally coming to fruition. EU regulators want certain business conducted in the EU, meaning Ireland's financial services industry could have much to gain.  In summary, there will be a demonstrable increase in opportunities in the Irish professional jobs market which we believe will coincide with strong talent returning to the country from overseas, where they will have gained invaluable experience. These factors point to a busy period of business and economic growth as we begin to get back on track in 2021 and beyond. Professionals will have plenty of opportunity, and firms will need to be agile in their hiring practices to secure the talent that is required to deliver on ambitious plans.
Read full article

Ireland - an attractive option for professionals in a post pandemic and post Brexit world
Summary
According to the Economic Survey of Ireland, released by the OECD (Organisation for Economic Co-operation and Development) in Feb 2020:  The country is well positioned to take advantage of the opportunities presented by technological change, though there are various challenges that need to be carefully navigated. " This outlook is positive, and my initial thought is we will certainly put the above to the test!While I appreciate that large swathes of the domestic market have been extremely challenged, I have been pleasantly surprised and impressed by how well the professional labour market has adapted to the changing workforce landscape in Ireland. Embracing working from home, increased productivity and looking for genuine growth opportunities are all the hallmarks of a functioning and performing economy.Since September 2020, there has been very encouraging signs across certain sectors here in Ireland, namely Tech, ICT, pharma and consulting, as well as the bellwethers of this pandemic – FMCG, logistics and online retail.  Our job opportunity statistics are indicating that there is pent up demand in terms of hiring strong finance, consulting and technology professionals, with companies keen to "get a move on".There is however, a continued lack of available professionals, which is unusual in a recession or as David McWilliams of The Irish Times has coined it - "pandession". With the above in mind, there is ample opportunity for those with specific skill sets across finance, consulting and technology in the Irish market, where there is the reluctance to move roles in the current economic climate, and understandably so.As the advent of Brexit draws ever closer, those across the British isles may find exactly what they are seeking in Ireland as the Irish Protocol predicts a rebounding economy in 2021/2022. Relocating or returning to Ireland is already proving an attractive option for international and UK professionals living in a post pandemic and post Brexit Britain!For further updates on the Irish market feel free to get in touch with myself, or visit the Marks Sattin Ireland homepage to browse opportunities in Ireland.
Read full article

Should I stay or should I go now?
Summary
Even though it appears that the world has turned on its head right now, surprisingly we have seen an increase in the number of professionals who have decided now is the time to make a move. Why now!? … well along with all the other changes lately, candidates are experiencing a range of changes to their roles, and for some, the negatives are outweighing the positives. In order to ascertain whether a candidate is ready to move, I have look for the five P's in my conversations. What are these five P's I hear you say?, (or maybe not, and lockdown is getting to me already!):Payment – It's usually the first reason I get from a person looking for a new role, but the truth of it is that although payment or feeling you are being paid fairly is important, it's only ever part of the reason you look to change your job. There is more to life than money and being in a very well paid job that you hate will never last! With people currently working from home and saving on travel, lunches and the extortionate amount of coffee we purchase – payment is only ever part of the puzzle! I regularly speak to candidates who are being paid up to 20% below the market average salary and when I ask them about making a move and tell them the disparity, they often respond with, 'but I'm happy in my job'. This might sound crazy to some, but another 'p' is priorities, and everyone's are different! People – Now, more than ever, people's relationships with their colleagues are being tested. But not how you might think - I have spoken to professionals who are no longer searching for their new role to escape interpersonal challenges at the office, because rather than sitting beside someone for eight hours a day, it's now virtual meetings a couple of times a week! Similarly, I have other candidates who were staying in roles just because they had very strong relationships with their colleagues, and that was the most positive aspect of their working day. Plateau – Growth is important and feeling like you are learning and growing year on year is an integral part of your career happiness. However, if this doesn't go hand in hand with at least some of my other 'P's', it's unlikely that you will see a professional leave when they have hit the glass ceiling in a company they love working for. Often these candidates will actively seek out other opportunities for growth within their organisation. Sometimes candidates will give lack of progression as the reason when in fact they are unhappy with other aspects of their role. Place – Location and commuting are less relevant at the moment than ever before. Having to battle the traffic on the stairs in the morning is the most many of us have been doing recently. However, one consideration under this point at the moment is - has your employer made your 'place' any better for you? I spoke to a candidate recently and part of their reason for wanting to make a move was because their company did not provide them with a monitor to work from home comfortably. A monitor is a relatively small thing, but it helped the employee to work more efficiently. This was the last straw for them and gave them the drive they needed to look for a new role. I have also spoken to candidates who have praised their companies for sending a desk, supplies, treats and anything to make their working from home life better.  These acts of kindness by employers are earning loyalty points with employees. " Praise – People who feel appreciated by their colleagues and managers for the work they do generally work harder to continue this circle of praise. It's human nature to seek positive reinforcement that we are good at our job and really appreciated for the work we do.So what can we take from this? That you can be well paid and feel you are developing within a company, and still be motivated to move. Similarly we can have great work colleagues and feel valued in our role, and still seek something more in our careers. However, in my opinion and experience, if your job ticks most of the P's then are you really looking for a new job, or just testing the waters?I think we will see an even bigger focus on being content at work going forward, because although our work life balance might be a bit better these days, our job is still a big part of our lives. I would be very interested to hear if you think there are other strong motivators that drive professionals to leave, or stay in a role?
Read full article

We are sorry we can't find what you're looking for
Why not try one of the following ...
View all jobs