We hosted an internal audit roundtable in Leeds, attended by a group of senior professionals in internal audit, risk and compliance, from a wide range of organisations. The aim was to discuss topics that are currently impacting their profession, and share experiences and insights.
We have summarised this conversation in an easy to read whitepaper, covering the following:
Sustainability - climate change and environmental issues – what's the reality?

Governance - the new Corporate Governance code, internal audit's role in risk management and auditing culture

Is internal audit creating the right impact? We talk about report writing and responding to new technologies

The challenges of IT security, cyber risk and GDPR
2019 Internal Audit Roundtable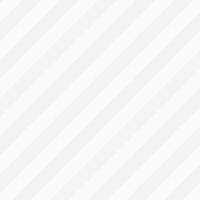 For more information on specialists markets or if you're looking for a new challenge or an organisation seeking additional expertise please email
david.clamp@markssattin.com
or call +44 (0)113 242 8177.
The changing role of the audit professional, is the dynasty and monopoly on large listed audit over?
** DEFAULT postresults.contenttypelabel - en-GB **
General
** DEFAULT postresults.summarylabel - en-GB **
As a manager in the audit, accounts and tax team at Marks Sattin, I take an interest in anything audit related. In fact, my favourite time of the year is the end of October, when the yearly top 100 Accountancy Age list is published! Having worked in this industry since 2012, I have seen the trends, and the changes, particularly in what is needed by the modern day auditor, and how this is constantly changing in line with market trends and general turbulent times. With fierce competition, and the increase in the number of service lines that firms offer, the modern day auditor needs to have it all! Auditors need to feel comfortable in many different areas such as accounts, tax and outsourcing, when servicing customers. There is also a huge focus on the softer skills like communication, influencing and negotiation. This is now a bonus to being able to technically complete the job, with an exam qualification tied in. This is one of the major changes that I have noticed in the professional services industry over the past five years. The other change we've noticed is within the Big 4, where there have been a number of high profile audits at firms such as KPMG with Carillion, PWC with BHS, Deloitte with Serco, EY with Thomas Cook, which have not portrayed the firms in a favourable light for a number of reasons. We have seen these audits result in fairly significant fines, as well as uncalculated damages to credibility. This has been affirmed by suggestions made within the professional services related press. It would seem as if the industry in general has had enough, and is looking to a higher power to rectify this situation. This may well be about to happen with the UK Government weighing up a proposal from the competition watchdog that would force all large listed businesses to appoint one Big 4, and one non Big 4 firm, to conduct joint audits. David Herbinet, global head of Mazars, echoed the change or shift towards non Big 4 firms having a seemingly unbreakable monopoly by saying, "We've had more invitations to tender for audits in the FTSE 350 market in the last six months than we have in the last ten years". Scott Knight, BDO's head of audit, supported this trend by saying that he had seen an "unprecedented" rise in demand. It has also been reported that FTSE 100 insurer, Prudential, and house builder, Taylor Wimpey, which are audited by KPMG and Deloitte respectively, have held early-stage conversations with "challenger" firms, including BDO and Mazars about switching their auditor. Fiona Baldwin, Head of Audit at GT, said that although it was "too early to tell" if attitudes amongst FTSE 350 audit committees were changing, she noted "we're still being invited to tender, which is a positive sign". Over the next couple of years, we expect the role of the auditor to continue changing, and the rise of challenger firms to steady. The insistence on Big 4 firms to complete an audit to a high standard represents a change for the better, which is good news for everyone. Non Big 4 or challenger firms will take a bigger slice of the "audit pie", resulting in Big 4 firms not being so stretched for time and being able to complete a higher standard audit. It will be interesting to see these shifts happen, and be part of the process, as a recruitment partner to both Big 4 firms and non Big 4 firms. If you're interested in learning more about our live roles, or would like to learn more about how we can help you with your recruitment strategy, please contact us for a confidential discussion.
Read full article
We are sorry we can't find what you're looking for
Why not try one of the following ...
View all jobs